Bard College at Simon's Rock: the Early College
>
>
>
>
Engaging Career Development
The Office of Career Development offers many channels for alumni, friends of the College, student families, faculty, staff, and community partners to engage with us. Our hope is to foster mutually beneficial relationships and open up opportunities wherever we find them. We hope you'll join us.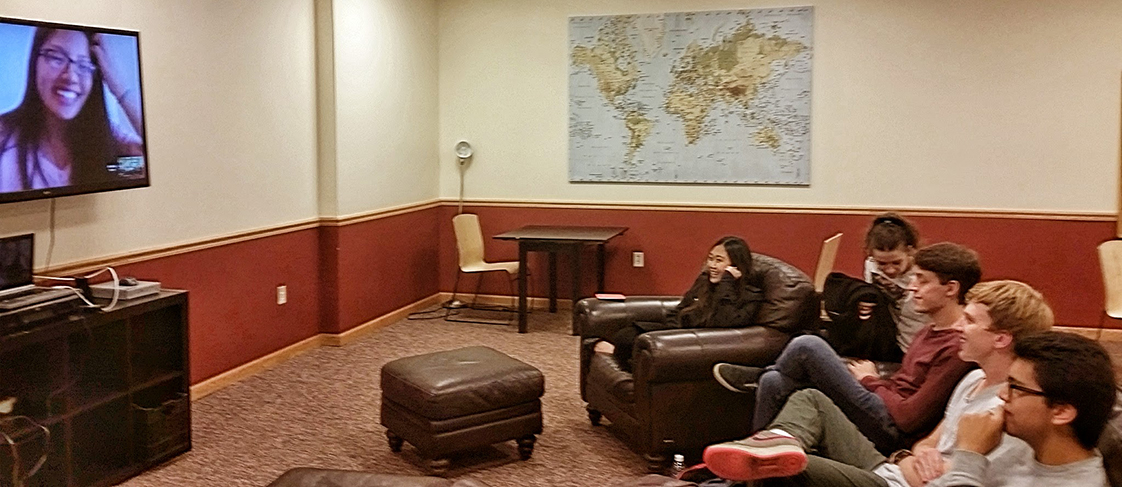 ways you can get involved
Guide a student through the search and application process in your field or geographic location. Remember when you were a student and didn't know what to do next? You can help students find and take the best course of action.
Host a student for a career experiment—a brief, unpaid, intensive job-shadow—to help him or her learn about your industry. These experiences are crucial and often formative for students trying to figure out career direction. They also enable you to get a glimpse of possible future talent.
Share your expertise and insights in your field by presenting on campus or remotely, or by inviting us to visit you! The options are extensive. Host us at your organization or graduate school for an afternoon, conduct mock interviews on campus or via Skype, be an executive-in-residence for a day or two, speak to academic or student groups, or participate in an information panel.
Share opportunities from internships and jobs to projects and special programs, whenever you could use Rocker talent. Check out our recruiting page to see the possibilities. Or head straight to our online recruiting platform.
Refer resumes from students and alumni into your organization. Help students and alumni get the chance to prove themselves at your organization by coaching them and referring their resumes into the hiring process.
Offer your extra space or housing for internship housing or Simon's Rock group gatherings. Pursuing opportunities and building programs comes with a lot of logistical hurdles. You can help by opening your doors to Simon's Rock.
Contribute an original article to Career Courier, our weekly newsletter. Every week of the academic year, students get career development information delivered to their inbox. This is a great channel for a helpful message from you.
Donate professional clothing and accessories you don't use; we'll get them to students and you'll get a tax write-off.
Affect the bottom-line by donating to Simon's Rock; leave a message for Career Development in the comments so we can thank you!
What else? The possibilities are endless...
Please let us know your idea for getting involved at careers@simons-rock.edu.
>
>
>
>
Engaging Career Development