Joan DelPlato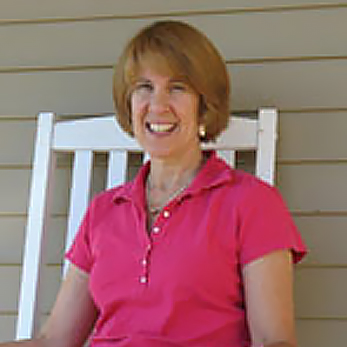 Professor of Art History
Contact
Daniel Arts Center
Academic Program Affiliation(s)
Areas of Specialization
19th-century Orientalist art
The Harriet Tubman Series of African American artist Jacob Lawrence, 1939-1940
Art as advertising for big tobacco
Early college and alternative pedagogies
Interests
Research Interests: Philip Morris's use of art to capture global markets; case studies in Canadian Art; global art; the year 1939 in art and politics
Teaching Interests:
Survey courses in Western Art and Global Art
History and Theory of Photography
TV analysis
Modernist and Postmodernist Art
Imagined and Real Harems and Art
Japanese Ukiyo-e [Woodblock Prints]
Art about Gender and Race
Biography
Ph.D. and M.A. in art history, UCLA
B.A. (magna cum laude, Phi Beta Kappa), art history, University of Buffalo
Dr. DelPlato was a research associate at the Getty Center for Art History and Humanities, and received grants from the Woodrow Wilson National Fellowship Foundation and UCLA. Her recent articles have appeared in Material Culture, 1740–1920: Meanings and Pleasures of Collecting (Ashgate, 2009) and Harem Histories: Imagining Places, Living Spaces (Duke, 2010). Her book, Multiple Wives, Multiple Pleasures: Representing the Harem, 1800–1875, Associated University Presses (Fairleigh Dickinson University Press, 2002) won a Millard Meiss Award from the College Art Association to assist in its production. Dr. DelPlato has been at Simon's Rock since 1987.
Highlights
Book Publications
Articles
"Introduction: Rethinking Orientalism, Eroticism and Cross-Cultural Visuality." Co-written with Julie Codell. In Orientalism, Eroticism and Modern Visuality in Global Cultures. Joan DelPlato and Julie Codell, eds., London and NY: Routledge, 2016, 1-21.
"Seeing through 'The Veil Trick': Visuality and Eroticism in Monti's Sculpture Circassian Slave at the Crystal Palace in 1851." In Ibid., 83-112.
With Nancy Yanoshak, "Students Must Learn to Analyze Sources Critically," Letter to the Editor, The Chronicle of Higher Education. April 2011.
"Visual Learning: Female Students, Women Artists and Mothers," in Teaching Outside the Lines: Bard College at Simon's Rock and the "New Pedagogy" for the 21st Century, Nancy Yanoshak, ed., New York: Peter Lang, 153-73. 2011.
"Dress and Undress: Clothing and Eroticism in Nineteenth-Century Visual Representations of the Harem," in Harem Histories: Envisioning Places and Living Spaces, Marilyn Booth, editor, Durham: Duke University Press: 261-89. 2010.
"Collecting/ Painting Harem / Clothing," in Material Culture, 1740–1920: Meanings and Pleasures of Collecting. John Potvin and Alla Myzelev, eds. Ashgate Press, Aldershot, England and Burlington, VT, 87-108. 2009.
CONFERENCE PARTICIPATION (SELECTED LIST)
Commentator on panel

"

Conflict as Cultural Catalyst in Britain.

"

College Art Association, New York City. Forthcoming, February 2017.
"Art and Philip Morris in Indonesia: The Political Ecology of International Art Sponsorship" presented at Boundaries/Crossings: Art, Culture, Politics, and the Environment in Asia, Center for Environmental Studies, Bard College, Annandale, NY. April 15, 2016.
"Rethinking What to Put in and What to Leave Out: The Challenges of Globalizing the Art History Curriculum at a Small Liberal Arts College," at session The Art of Inclusion: Work-Shopping Diversity into the Art History and Studio Arts Classroom. CAA annual conference, Chicago, IL. February 13, 2014.
Creating an Interdisciplinary General Education Curriculum: From Great Books to Great Works, with Anne O'Dwyer. Discussion Session presented at the American Association of Colleges and Universities (AAC&U). Network for Academic Renewal conference: General Education and Assessment: A Sea Change in Student Learning. Boston, MA. February 2013.
"Nochlin and Reilly's Global Feminisms: The Cultural Logic of the Late Philip Morris's Art Sponsorship," CAA, New York City. February 9, 2011.
"This World and the Next: Victorian Notions of the Muslim Paradise," North American Visual Studies Association (NAVSA) annual conference, Montreal, Canada. November 13, 2010.
"The Pedagogy of the Writing Prompt," AAC&U Conference, Washington, DC on the panel titled "Challenging Boundaries: Early College as an Agent for Change." January 26, 2006.
"Making the Nude Oriental: Drapery and Body as Ciphers of Difference," paper on the panel, The Legacy of the French Nude, 19th-century French Studies Association annual conference, University of Missouri, St. Louis, MO. October 29, 2004.
Invited commentator for MIT Conference, The Harem in History and the Imagination. May 8, 2004.
"Intertextuality and Black Femininity in Jacob Lawrence's Harriet Tubman Series (1939)," CAA, Seattle, WA. February 23, 2004.
"Why We Have Loved Jacob Lawrence: The Race Politics of Heroizing His Art," National Conference on Liberal Arts and the Education of Artists, School of Visual Arts, October 19, 2001.
PROFESSIONAL SERVICE
Review article (forthcoming) for Schools [U of Chicago] on James Nehring's Why Teach? Notes & Questions From a Life in Education. Rowman & Littlefield, Lanham, 2015.
Review article for Romantic and Victoriana on the Web (2010) on Mary Roberts' Intimate Outsiders: The Harem in Ottoman and Orientalist Art and Travel Literature.
Manuscript reader for Victorians Institute Journal (VIJ) (Summer 2009); Romanticism and Victoriana on the Web (RaVon) (Summer 2009) Nineteenth-Century Studies (January 2009) and Fairleigh Dickinson University Press (February 2006) and Meridians: A Transnational Journal of Gender, Race and Class (published by Smith College and Wellesley College), Spring 2002.
Review article for American Anthropologist (December 2005) 107, 4 on Ilona Katzew's Casta Painting (Yale University Press, 2004).
Review article for Journal of British Studies (July 2005) 44, 3: 611-12 on Pamela M. Fletcher's Narrating Modernity: The British Problem Picture, 1895-1914 (Ashgate, 2003).
Author of a faculty training manual: A Teacher Guidebook for Writing and Thinking Workshop (2004), Bard College at Simon's Rock (7500 words).
Evaluator and chair, Outstanding Article Prize Committee, Nineteenth-Century Studies Association, 2005-2008.
Awards and Special Programs
Research Associate, Five Colleges Women's Studies Research Center, Mt. Holyoke College, South Hadley, MA, Fall 2001.
Millard Meiss Manuscript Preparation Award, College Art Association, for Multiple Wives, Multiple Pleasures, awarded October 1999.
Campus Service
Former co-coordinator of Simon's Rock's Early College Teaching Seminars
Former director of Simon's Rock's Writing and Thinking Workshop (9 years)
Former Emily H. Fisher Faculty Fellow (2013-15)