Lawrence Burke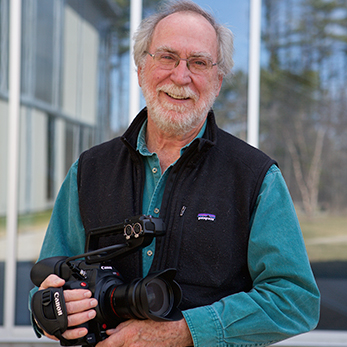 Faculty Emeritus
Academic Program Affiliation(s)
Film studies

Digital video production
Interests
Research Interest:
Film structure: the elements of cinematic usage that are special and unique to the medium.
Film theory, in both fiction and non-fiction cinema
The symbiosis of film and music
Film/digital video production in both fiction and documentary forms.
Films that inhabit the territory where fiction and non-fiction cross.
Other Interests: My company, Flying Cloud Motion Pictures, makes digital films, most commonly for non-profit organizations.
Biography
MFA, Columbia University School of the Arts, Film, 1971
BA, Boston College, English,1969
Canterbury School, 1965
Instructor in Film, Columbia University School of the Arts, 1973
Asst. Professor in Filmmaking, Columbia University School of the Arts, 1974-79
Acting Chairman of the Film Division, School of the Arts, 1978
Other Activities
Editor of a community newspaper, The New Marlborough Five Village News.
Member of the Board of Directors of the Flying Cloud Institute.
Teacher in the SMArt Program of Flying Cloud Institute.
Photographer.
Highlights
Media
Films of mine have been exhibited, or are still being shown, by such organizations as The Mount and Stonyfield Farm Yogurt. Most recently, a film I made about painter Ann Getsinger is on view in the Hillman-Jackson Gallery at Simon's Rock.
Awards
My film "Holyland USA" was screened at MOMA and WNET and is in the film collection of the Donnell Library in New York City and the Centre Pompidou in Paris. My film "New Alchemy: A Rediscovery of Promise" received an award in Switzerland and was distributed by Bullfrog films. A scene from the film was also used in the recent documentary, "Food Inc."