Because the sciences are all interconnected, and understanding of one requires at least basic familiarity with the others, any student seriously interested in the sciences needs a broad foundation that includes mathematics through the first semester of calculus, a year of both physics and chemistry, and a semester of biology.
This set of courses, which outline that program, is not strictly a concentration since it must be combined with another concentration that includes two 300-level courses to meet the BA requirements. Science foundations offers students a solid grounding in the sciences, and students completing the requirements will have that recorded on their transcripts. It can be combined with a more specialized concentration in any of the particular sciences, or a concentration in another field such as psychology, environmental studies, or dance.
Related career paths
Students with a concentration in science foundations may enter into fields such as biotechnology, forensic science, scientific research, education, and cytotechnology.
Curriculum
By its nature, this is quite a restricted program in which most of the courses are required. The total minimum credits required to gain this foundation in the sciences is 20. However, most students will need to take introductory work in chemistry, physics, and possibly mathematics to prepare themselves to meet these requirements.
Course Spotlight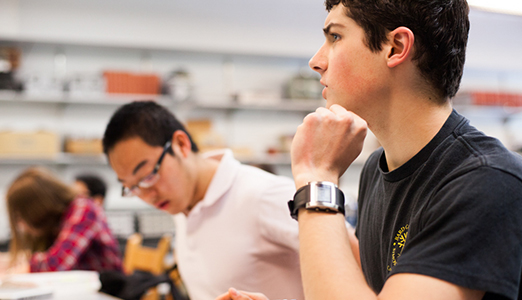 Biology 100: Introduction to the Life Sciences
This course provides a comprehensive overview of the fundamental concepts, methods of observation, and major currents of thinking in the life sciences today.