An enriched curriculum for an enriching perspective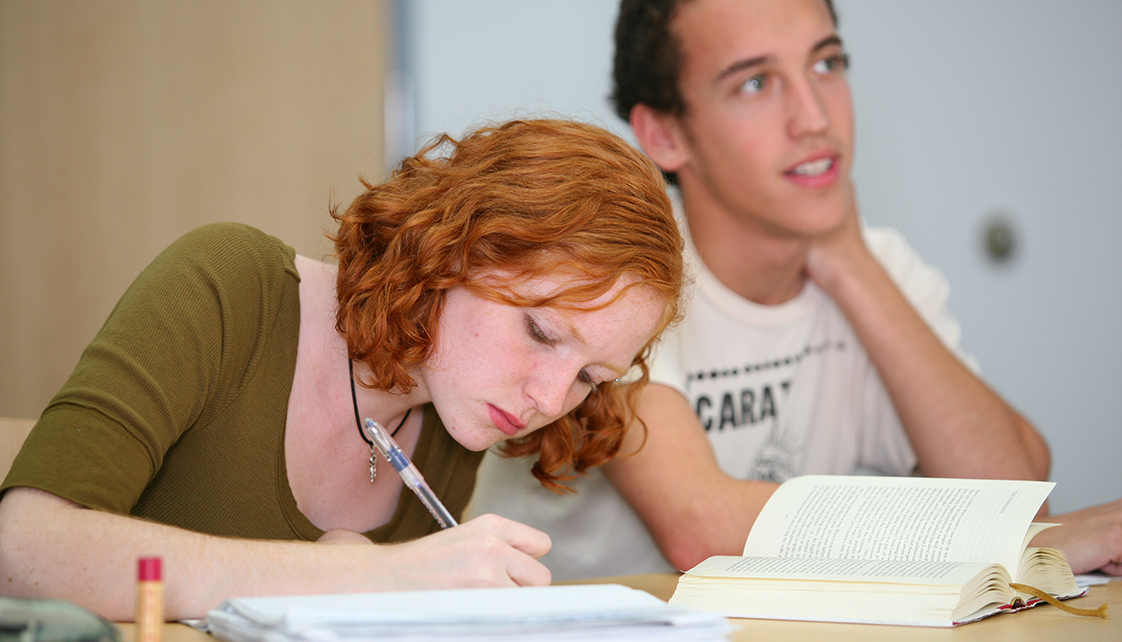 The skills that help you succeed in the classroom are the skills that enrich the rest of your life. When you learn to bring an independent, questioning mind to reading and writing, when you begin to challenge and analyze your own assumptions and the ideas of others, when you infuse your discussions and debates with a global perspective, you'll make profound transformations in yourself and your experience of the world—a world that will benefit in turn from your participation in it.
Those skills are at the center of the Bard Academy program. Each student undertakes a series of core requirements with opportunities for more advanced inquiry in certain subjects. The Academy courses are designed and taught by the faculty of Bard College at Simon's Rock, and like the college, the Academy is accredited by the New England Association of Schools and Colleges (NEASC). Our professors are active scholars and artists in their fields, which means they have a stake in what they teach. They are also experienced teachers of younger students.
Bard Academy students are immersed in courses that ask them to work and think in new and invigorating ways in a range of disciplines and to draw connections between those disciplines. They will build strong habits as writers, engaging in the writing process as a way of thinking rather than merely a means to express thoughts, while also gaining experience in the new expressive and exploratory technologies of the digital age.
The Humanities
All Bard Academy students take a sequence of courses in English and Social Studies that stress careful and analytical reading and writing, critical questioning and independent thinking, and an attention to the diversity of perspectives in human experience.
In English, for example, students read great works of literature while also asking fundamental yet elusive questions about what constitutes a literary text. Is a text an object or an event? Is it "real" in the same way a brick or a tree or a molecule is real? Where can it be said to exist: on the page or in the mind? How do the technologies of reading (stone tablets versus scrolls versus books versus digital "tablets" on which we "scroll") change our attitudes toward and interpretations of texts? We go beyond conventional questions ("What does this poem mean?"; "What does the author intend?") to consider texts as scaffolds for experience and identity; as a machinery preserving cultural knowledge; as unstable records of the past; as material objects; and as expressions of imagination.
Meanwhile, we begin our study of history in a course that takes its title from the Enlightenment scholar Voltaire: "Tricks We Play on the Dead." History informs our understanding of the present while trying to do justice to the lives of those who came before us. The course begins with an outline of human experiences from the Paleolithic era to the early twenty-first century, which is then questioned and elaborated by considering issues such as gender relations and sexuality, industrialization, and peaceful and hostile cross-cultural encounters.
In these and other courses on literature and history, reading drives discussion, our discussions inspire writing, and writing is essential to helping be better, clearer thinkers.
Mathematics and the Sciences
Science courses at the Academy encourage students to investigate and observe the principles of natural and physical science, while building the groundwork for more advanced study in biology, chemistry, physics, and the environment. Through hands-on design and analysis of their own experiments, students develop a deep appreciation of the scientific process. Similarly, courses in mathematics and computer science lay the foundation for future study, while engaging and developing students' abilities in logical thinking.
Breaking from old models that consider biology, chemistry, and physics as separate subjects, our courses begin where these sciences intersect. The classes invite students into authentic investigation of urgent problems and qu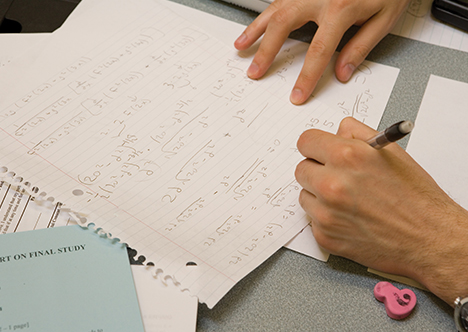 estions. Organizing the learning process around different themes transforms scientific inquiry into both a set of skills and a critical form of citizenship. In one course, students seek to understand the causes of climate change and to imagine solutions to its challenges, while building the foundation in chemistry and physics needed for college-level study. Another course explores the science of food through hands-on learning in the campus garden, at local farms, and through other field experiences, as well as in the laboratory where students design their own experiments and collect, analyze, and present original data.
Bard Academy students will learn to understand mathematics as a language that describes the world quantitatively, a set of tools to solve complex problems, and a logical and analytical way of thinking. Instead of following predetermined steps to get answers as quickly as possible, students will develop critical thinking skills that will allow them to find their own paths to solutions of challenging problems. Upon successful completion of the 9th- and 10th-grade math curriculum, students will be prepared to take calculus at the college level.
World Languages
Innovations in new media and communications bring different cultures into closer contact, making the study of at least one language crucial to participating in and understanding global conversations. Bard Academy students can choose between Spanish, French, German, and Chinese. In each case, they will master the basic vocabulary and fundamental structures of the language while they simultaneously develop listening, speaking, reading, and writing skills to increase their fluency.
The Arts
At Bard Academy, we believe the arts give us different and nuanced ways to perceive and understand the world and our experience of it. Our courses combine a deep study of theory and committed practice, supplemented by regular encounters with the best visual and performing arts in the Berkshire region.
The campus offers an exceptional arts facility, the Daniel Art Center, with two state-of-the-art performance spaces, an active ceramics studio with multiple kilns, multiple music practice and performance venues, a dance studio, both analog and digital photography studios, an extensive drawing and painting studio, and multiple gallery or display venues.
Students choose from a selection of courses, in topics such as art history, music theory, and film studies, as well as a range of practicums in which they work closely with faculty and visiting artists to hone studio and performance skills. The practicum courses offer wide choices to students interested in pursuing interests in music, drawing and painting, ceramics, sculpture, dance, photography, film, and theater.