Start in January
No need to wait, start college in January. If accepted, you'll start college in mid-January.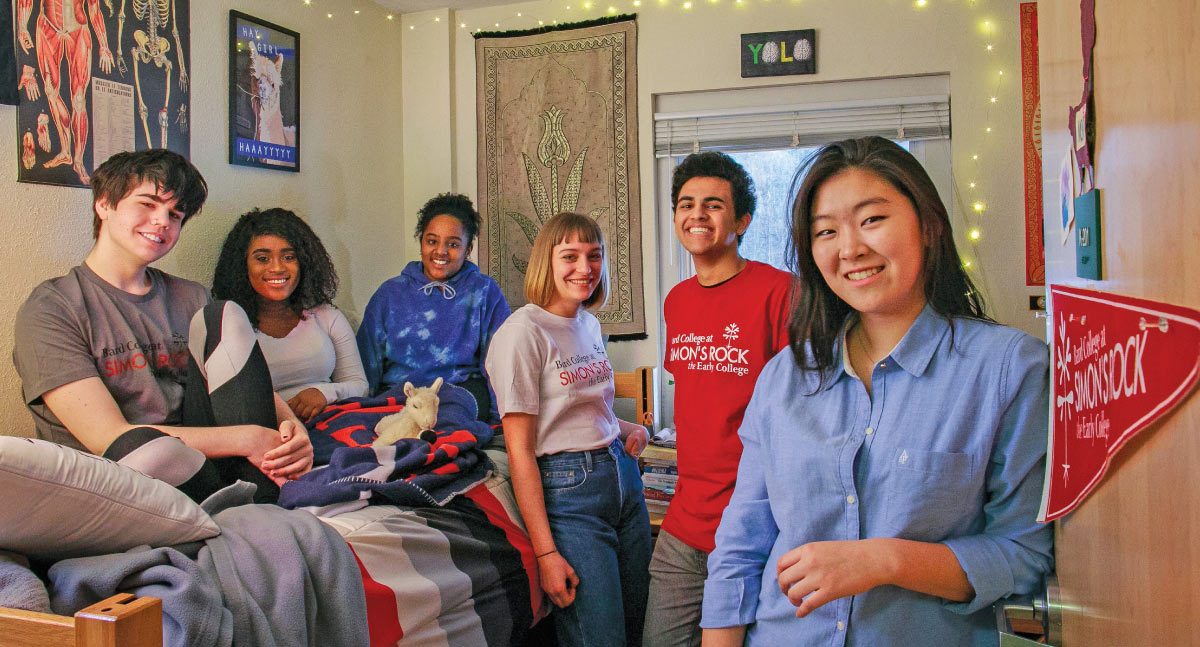 From day one at Simon's Rock, you'll bond with your Writing and Thinking Workshop group. Throughout the workshop, you'll get to know your peers and the campus while gaining the foundational skills in critical reading and writing you'll need for advanced study in any discipline. In addition, you'll meet with your academic advisor, residence director, peer mentor, and several others who will serve as your support team.
After orientation, you'll be settled in and ready for classes. You'll select courses from a range of disciplines and topics that are taught by faculty with the highest degrees in their field. You'll also take First Year Seminar, a writing-intensive course that explores significant and challenging works of philosophy, literature, social analysis, and art. It's part of the core curriculum and gives students a common language and a touchstone for further conversations. The shared foundation helps foster a learning community.
You'll find that much of the learning takes place outside the classroom. You'll join clubs, go to lectures, and have spirited discussions in the dining hall. But don't worry, there is plenty of opportunity to unwind - you can go to the gym, join a team, play music at one of the many studio spaces, or relax at the student union.
Apply
Your application is an opportunity to express your interests, ambitions, and intelligence. And we're here to help you do it. Your admission counselor will help you along every stage of the application.
Ready for More?