We are looking forward to welcoming students back to campus! The information on this page will make the process safe and efficient for everyone.
We will post more details on arrival day as they become available—please check this page as your arrival date approaches.
Students will arrive in phases. New student arrivals will take place between Monday, August 17 and Tuesday, August 18. Returning student arrivals will take place between Sunday, August 23 and Monday, August 24.
Each student will receive information to schedule their preferred arrival date and time during these days. Reservations are made on a first-come, first-served basis and should be made by August 10. In order to ensure an effective and safe pre-semester quarantine, it is critical that students arrive during their scheduled date and time.
If you are not able to find a time that works for you, or if you need to adjust your time after August 10, please contact Rochelle Duffy, Housing Coordinator, rduffy@simons-rock.edu.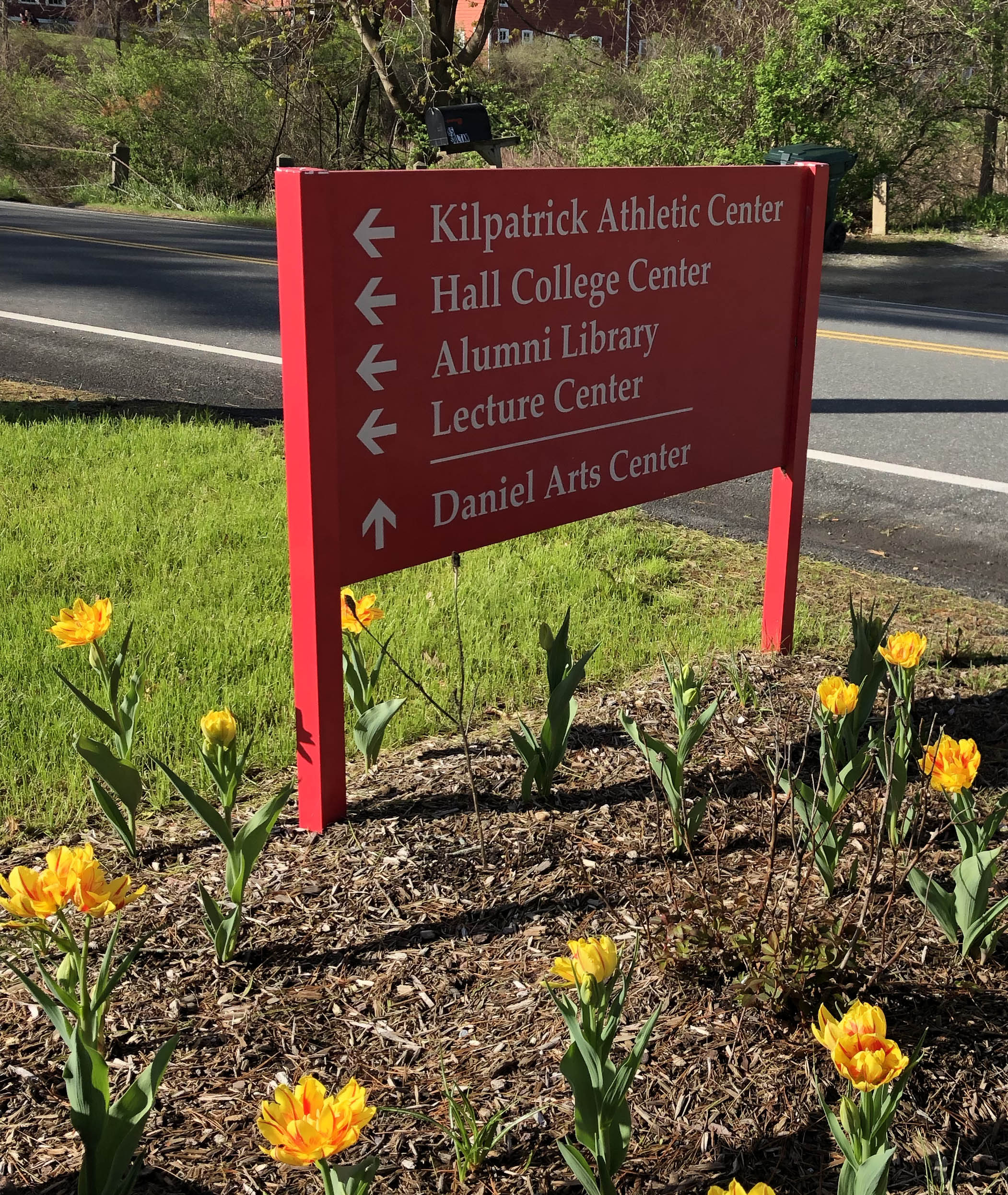 Due to the increased demands on the Simon's Rock staff to ensure a safe, pleasant, and effective arrival experience for all residential students, we would like to underscore key reminders and updates to make arrival a bit easier for you.
Importantly, for those arriving by car, each student may only be accompanied by one person this year, and that person will need to remain with the vehicle while you unload your belongings. We recommend shipping belonging ahead of time to make move-in day easier.
Ship Items Ahead
We will do our best to deliver all pre-shipped packages to your room before your scheduled arrival date.
We suggest that you begin shipping items to campus as soon as possible—you need not wait for your room assignment. Individual deliveries of items received after August 12 will be stored for pick-up at a later date. The student's name should be clearly indicated on all shipments, along with the following mailing address:
[Student Name]
Bard College at Simon's Rock
c/o The Mailroom
84 Alford Road
Great Barrington, MA 01230
What to pack
Each student will be provided with a bed, a desk and chair, a dresser, and a clothing rack, closet or wardrobe. Laundry facilities are located in each residence hall.
Masks (10-20, so that you won't need to do laundry as often!)
Hand sanitizer (this will be provided in public spaces, but you'll need some to carry and to have in your room)
Thermometer
3 weeks supply of any of your prescription medications
Air purifier
Snacks
Electric Kettle with UL listing and auto shut off
Headphones
Chargers
Alarm clock (or phone/watch)
Power strip
Desk lamp
Trash can
Towels and toiletries
Laundry bag and detergent
Prepaid phone cards
Bedding sheets, blankets, pillows. Beds are standard twin and xl twin. We recommend bringing x long twin sheets because too much sheet is better than not enough.
Prohibited Items
While the list below is fairly comprehensive, we encourage all incoming students to refer to the Student Handbook for a complete list.
Simon's Rock is a dry campus—drugs, alcohol and associated paraphernalia cannot be brought to campus.
Because of fire and safety concerns, microwaves, toaster ovens, electric blankets and other electric bedding, space heaters, immersion heaters, hot plates, open-coil appliances, fuel-run appliances, halogen lamps, diffusers and other potentially dangerous appliances are not allowed in the residence halls; open flames are also prohibited, thus candles, incense and related material are not permitted.
Weapons, including guns, firearms, ammunition, knives, swords, slingshots, martial arts paraphernalia, explosives and projectile firing devices of any kind are not allowed or permitted. Articles used for class (such as fencing foils, bows for archery, etc.) must be registered with security and students will be referred to the athletic center for storage of such items; small utility or pocket knives are allowed.
Pets, aside from fish, are not allowed. Freshwater fish may be kept by occupants of double rooms, with agreement of both roommates. Tanks should be made of Plexiglas and be no larger than 10 gallons.
campus store
The Simon's Rock Campus Store is accepting online orders for textbooks as well as merchandise/gift items.
To have online merchandise orders (not including textbooks) delivered to your dorm room prior to your arrival on campus, please place your order by Wednesday, August 12 at 3 pm ET. If you place an online order after that time, you will be able to pick-up your merchandise at the Store after the initial quarantine period on campus.
Beginning Monday, August 31 (the first day of classes), the Store will be open Monday – Friday from 10:00 a.m. – 6:00 p.m.