Ian Bickford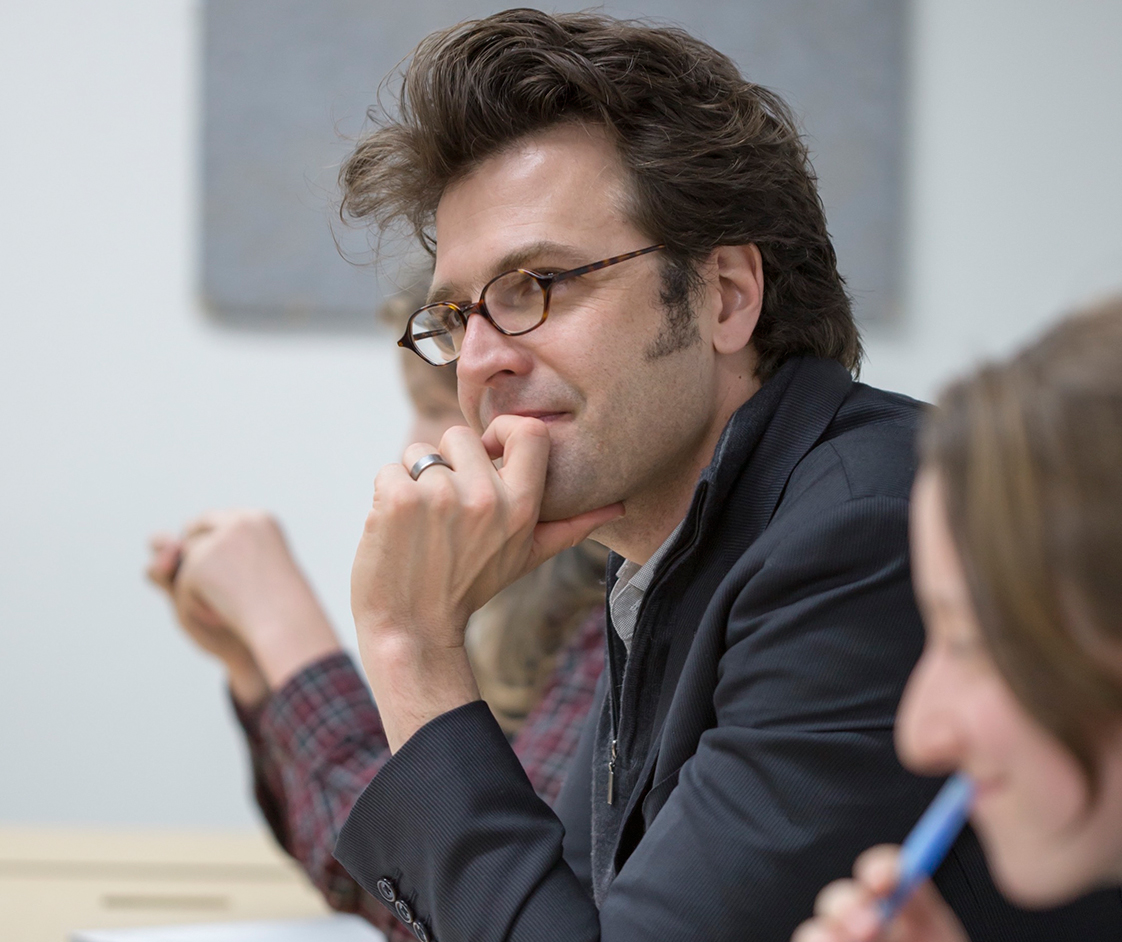 Dr. Ian Bickford
Dr. Ian Bickford, Simon's Rock '95, served as provost and vice president of Bard College at Simon's Rock from 2016–2020. A specialist in Early Modern literature, and an influential leader in the early college movement, Bickford was the first alumnus of the college to serve in this role.
He began his professional affiliation with Bard in 2007 as a member of the faculty, first at Simon's Rock, and then at the Bard High School Early College in Queens, New York, and he has since participated in the establishment of new Bard early college programs in Baltimore and Harlem. Prior to becoming provost, Bickford served as the founding dean of Bard Academy at Simon's Rock, as well as dean of the Bard Early Colleges, providing academic support and guidance to Bard's public early-college network.
In recent articles in Milton Studies ("A High Shelf: Milton and Seventh-day Adventism," 2010, and "[Survival of the] Fit[test], Though Few: Darwin's Miltonic America," 2017) and Modern Philology ("'Dead Might Not Be Dead': Milton in the Americas and Jamaica Kincaid's Flat World," 2014), Bickford charts the often subterranean channels of John Milton's influence in the Americas. His areas of research and teaching also include Early Modern race and gender, 19th-century American literature and religion, and film.
Bickford holds an AA from Bard College at Simon's Rock, BA from U.C. Berkeley, MA from Stanford University, and PhD from the CUNY Graduate Center.
When Simon's Rock marked its 50th anniversary, Bickford noted that there was a great deal to celebrate, "The education at Simon's Rock is unparalleled in its excellence. This is something the community here has always been sure of. As we pivot to the next 50 years, I think we'll find that the educational vision we have created and tended here has also taken root in the world beyond our campus. I could not be more pleased or proud to have a part in such an exciting new moment."
The Chronicle of Higher Education Interviews Bickford