Friday, September 28, 2018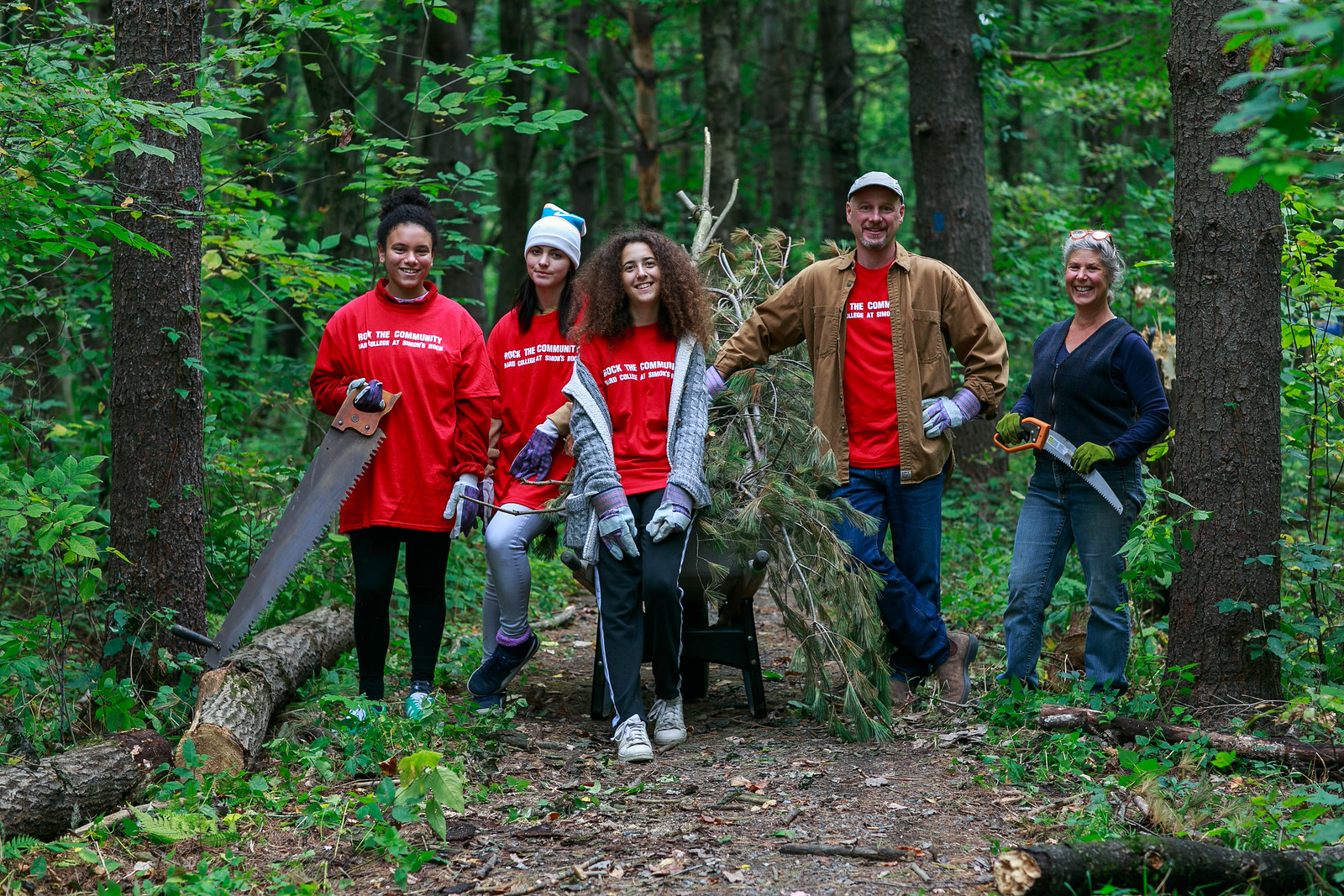 An annual day of service in honor of our former chair of the board, Emily Fisher. Students, staff, and faculty will work side by side on a variety of service projects, both on and off campus, reflecting a spirit of generosity and commitment to service.

Community engagement is an important part of student life at Simon's Rock. Participation and Service ACE credit is available to first- and second-year students.

Learn more about Rock the Community.