NAACP President Cornell Brooks
Wednesday, April 26
Daniel Arts Center - McConnell Theater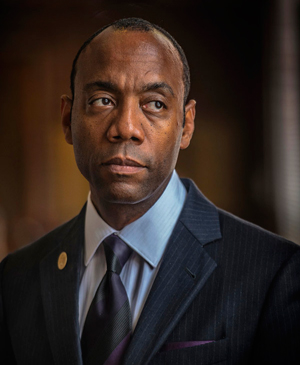 W.E.B. Du Bois Lecture 
Cornell William Brooks, President and CEO of the National Association for the Advancement of Colored People (NAACP), will deliver the W.E.B. Du Bois Lecture at Simon's Rock. The Du Bois Lecture celebrates the legacy of Great Barrington native and founding member of the NAACP, W.E.B Du Bois -- it is especially fitting to welcome President Brooks to campus to deliver the 21st annual lecture.
Brooks, a civil rights attorney, social justice advocate, and fourth-generation ordained minister, has recently been in the news defending the NAACP's moratorium on charter schools, staging a sit-in to protest the nomination of Jeff Sessions for Attorney General (he was arrested with five others outside Sessions' Alabama office), and decrying recent evidence of a resurgence of KKK activity in the present political climate.
The talk is co-sponsored by The Center for Early College at Bard College at Simon's Rock.