Leatherheads: Firefighter Stories
Wednesday, June 20, 2018
Daniel Arts Center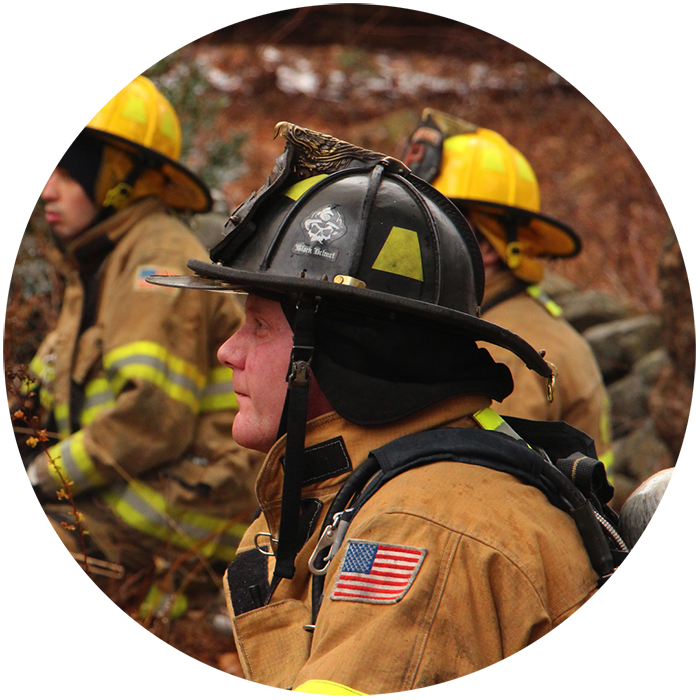 An in-depth exploration into the traditions of firefighting through storytelling by Berkshire Firefighters and breathtaking photography by Fire Chief Ed Harvey. Musical accompaniment by the Danju String Quartet.

Ed Harvey is a second generation firefighter with 30 years of experience. Ed, along with Chief Ryan Brown, organize extracurricular training for firefighters as members of F.O.O.L.S. (Fraternal Order of Leatherheads Society), which provides training opportunities to Brother and Sister Firefighters worldwide as part of their mission.
Leatherheads: Tales from Berkshire Firefighting Heroes is one of seven performances in Daniel's Art Party Performing Arts Festival, a community celebration of art, theater, music, and comedy from June 12 - July 1. Art and audience run amok in this interactive and immersive festival featuring artists from both the surrounding region and the national arts community.
Presented by the Daniel Arts Center on the campus of Bard College at Simon's Rock, under the direction of Artistic Director Ken Roht, renowned theater, opera, and film artist.
Info and tickets: DanielsArtParty.org
*The Leatherheads event is free with registration.
Come to the party!