LaBerge Mind & Brain Speaker Series
Thursday, February 21
Fisher Science Center - Clark Auditorium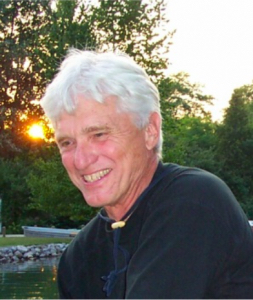 CEO/Co-founder of JR Technologies LLC Ray Kasevich will present a lecture titled "Resonance and Oscillations: A Neurophysics Perspective on Consciousness."

Ray Kasevich is an expert in electromagnetic science and engineering, particularly radio frequency (RF) and microwave. He has authored 50 peer-reviewed papers and holds 48 U.S. and foreign patents. His research on electromagnetic science and engineering led to profound discoveries of how our brains work, including wide-ranging medical research and philosophical understanding of consciousness, including transcendent notions of art and beauty.

Ray Kasevich has taught at Bard College at Simon's Rock, most recently a course on neurophysics. He has collaborated with neuropsychologist David LaBerge, who taught psychology and biology at Simon's Rock from 1997 to 2007, and together, they have written extensively on the theory of electric resonance in apical dendrites and the neural correlates of consciousness. Ray received his MS in Electrical Engineering from Yale University and studied in doctoral programs at the University of Michigan and MIT.
The LaBerge Mind & Brain Speaker Series brings together scholars and practitioners in Berkshire County to explore, learn about, and discuss contemporary theory, research, and practice in the fields of neuroscience and neuropsychology. The series seeks to recognize, celebrate, and support neuroscience in the Berkshires. 
The theme for the 2018-19 series is Berkshire Connections, and highlights neuroscientists in the Berkshires or with connections to institutions in the Berkshires.  
The series name recognizes the contributions of former Simon's Rock faculty member David LaBerge, whose work continues to make significant contributions to our understanding of consciousness, and whose teaching inspired many students at Simon's Rock and elsewhere in the study of neuropsychology. 

Talks are held on the campus of Bard College at Simon's Rock and are free and open to the public.
ACE credit available for students.