>
>
Campaigns and Funds
With a gift, you support the scholarships, faculty, and infrastructure that make the Simon's Rock experience possible. You can contribute to a fund that meets your philanthropic goals.
50th Anniversary Giving Challenge
Ends june 30
Our students discover early their capacity to challenge conventions, to act with conviction and compassion, and to think, write, and speak with ethical resolve. As graduates they carry these values into their communities beyond Simon's Rock where, being Simon's Rockers, they work to create inclusive and pluralistic spaces, increasing access to knowledge and opportunity, resisting bigotry and exploitation.
Celebrate them by reaching 1,966 gifts by June 30 in commemoration of our founding year. We are challenged to meet this goal by an alumnus from the entering class of 1985: if we are successful, our challenger will contribute an additional $50,000 to Simon's Rock.
Give them newly renovated, environmentally progressive living spaces, beginning with the reMODeled Mods.
Support them with gifts to the Jim Monsonis Fund, assisting students in times of unforeseen need in honor of Jim's 80th birthday (but try to keep this a surprise for Jim!), and the Nancy Yanoshak Scholarship, benefiting students in Gender Studies.
Participate directly in their success with one-year Annual Fund Scholarship gifts of $5,000 or greater toward our goal of naming 50 Annual Fund Scholars for our 50th anniversary.
The Kiln Campaign
Ensure that future generations of Rockers—from all academic divisions and concentrations—can gather in ceramics classes that teach lifelong lessons about craft, vision, patience, and persistence. An increasing number of Rockers have been drawn to ceramics under the talented leadership of Ben Krupka. A modern, efficient kiln is necessary for the program to thrive.
The Mods Campaign
Vacant since 2012, the Mods, currently in disrepair, are in need of a full-scale renovation.
Simon's Rock is growing. The Mods, which were so important to so many of us, are spaces where students are empowered to build their own communities. We need to bring them back.
Our goal is to involve 250 donors in this ReMODel drive. Provided that we reach this goal, a generous challenge donor will contribute a $100 matching gift for each of these 250 donations. Please help!
The Fund for Simon's Rock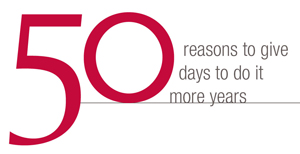 When you give to the Fund for Simon's Rock you help talented, eager young learners take hold of an education that is available nowhere else. Contributions to the Fund for Simon's Rock are essential to creating the individualized opportunities for which Simon's Rock is known. A Simon's Rock education impacts students professionally and personally throughout their lives.
In honor of the 50th Anniversary of Simon's Rock, alumni, students, parents, faculty, staff, and friends have given 50 reasons to support the Rock—one for each year of its history—and there are so many more. See our community members' 50 reasons for contributing to the Fund for Simon's Rock.
Then, please give as generously as you are able in honor of this golden anniversary, and tell us your reasons for giving, too!
50 Scholars for 50 Years
With your help, Simon's Rock will celebrate 50 years of independent minds by naming 50 new scholarships during its 2016-2017 academic year. By sponsoring one of these awards, you enable a bright young student to push beyond the usual educational choices and opt for a life-altering encounter with the liberal arts.
Annual Fund Scholars Program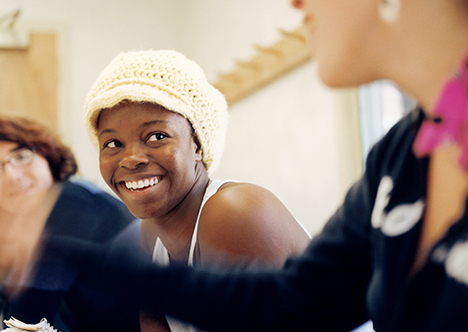 Simon's Rock strives to identify talented students who are ready to begin college early, and offer them a top-notch academic experience in an intimate setting. Embedded in this mission of Bard College at Simon's Rock is a commitment to embodying diversity of all varieties.
The Annual Fund Scholars Program was established to support academically qualified students who could not otherwise afford to attend Simon's Rock. The program matches donors who contribute $5,000 or more to the Annual Fund with a current student, providing a one-year scholarship named by the donor.
Supporters of the program receive updates from their scholar. Contributors are also invited to Honors Convocation, an annual October ceremony where scholarship recipients are recognized. At the reception, scholarship supporters and students have the opportunity to meet in person.
Since the program's inception in 2011, dozens of alumni, parents, and friends have sponsored an Annual Fund Scholar, and made a lasting difference in the life of a student who belongs at Simon's Rock.
For more information about the Annual Fund Scholars Program, please call Rich Montone at 413-644-4776 or e-mail rmontone@simons-rock.edu.
Endowment
While contributing to the Fund for Simon's Rock has an immediate influence on the ability of the College to support current programs and scholarships, making a gift to the endowment will help secure the College's financial standing and have an impact on generations of students.
Contact us to discuss giving to the Simon's Rock endowment.