Provost and Vice President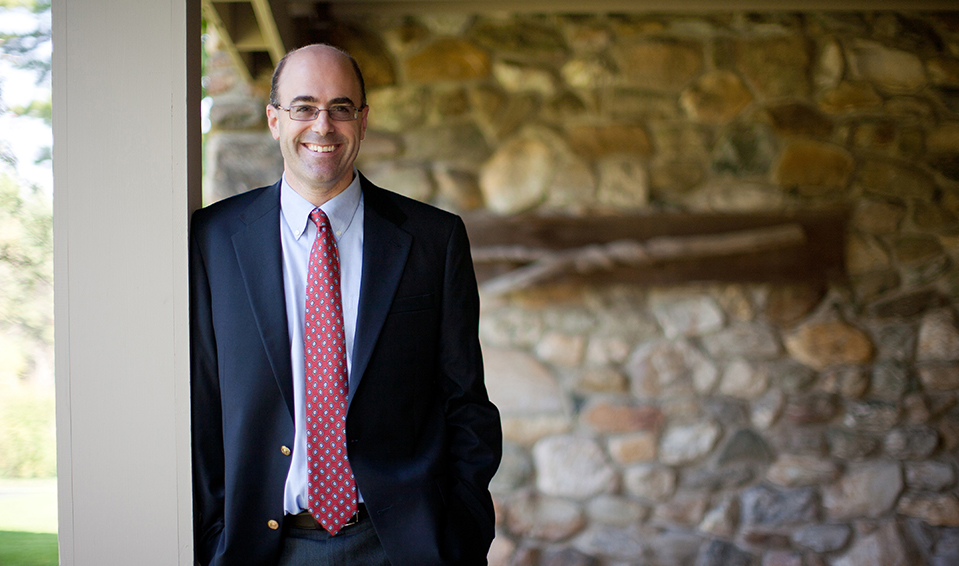 Dr. Peter Laipson
Provost and Vice President
Peter Laipson became provost and vice president of Bard College at Simon's Rock in 2011. Prior to becoming provost, Laipson served as dean of faculty at Concord Academy, where Simon's Rock founder Elizabeth Blodgett Hall was headmistress for 14 years before starting the College. As dean of faculty, Laipson managed the day-to-day operations of the school in collaboration with the senior administrative team and assumed responsibility for all faculty budget lines as well as recruitment, hiring, supervision, evaluation, and the professional development of the faculty.
Laipson taught for 12 years at Concord Academy. He also served for eight years as a Graduate Student Learning Support Learning Specialist at Harvard University, where he provided strategic tutoring to students in five professional schools at the University. Previously, Laipson was coordinator to the dean for humanities and arts at Tufts University, where he was responsible for executive-level assistance on matters relating to faculty, student organizations, administration, and budget for 18 departments and programs. Laipson also has been a Visiting Fellow at the College Access Foundation of California, where he provided strategic and operational assistance to a foundation with $450 million in assets.
A historian whose research has focused on gender roles and relations in late nineteenth and early twentieth century America, Laipson has taught at Bowdoin College and the University of Michigan. His publications include "Kiss without shame, for she desires it: sexual foreplay in American marital advice literature, 1900-1925," in the Journal of Social History, "And the Walls Came Crumbling Down: The Rise and Fall of the Michigan School of Religion" in the Michigan Historical Review, and "From Boudoir to Bookstore: Writing the History of Sexuality," in Comparative Studies in Society and History. Laipson is the recipient of fellowships from the E.E. Ford Foundation, the University of Michigan, and the Michigan Institute for the Humanities. Laipson holds a BA from Brown University and an MA and a PhD in history from the University of Michigan.