Beyond the Classroom
As eye-opening and exciting as our classes are, your experiences outside the classroom will be just as exhilarating.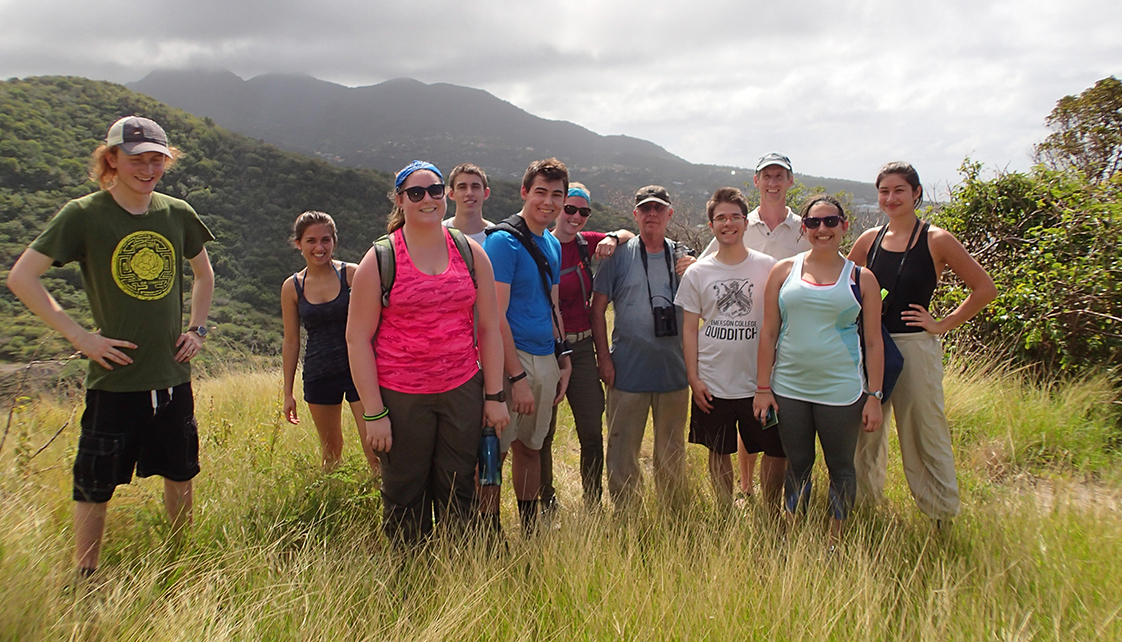 Whether you're participating in one of our many clubs, interning with a Berkshire theater company, working at a biodynamic farm in France, or devising a tutorial under the guidance of your favorite professor, the possibilities for intellectual exploration are almost limitless.
Study Abroad and Partner Programs
We love having you here, but we also believe that your imagination and ideas are fed by experiences that unfold beyond our campus. So we'll encourage you to widen your perspective in one of our study-abroad or partner programs. These encompass everything from spending a semester studying literature at Oxford to starting an engineering degree here and completing it at Dartmouth.
Visiting scholars, activists, and artists
A big part of living on our campus is talking and listening and wrestling with ideas in public. So throughout the year we host globally recognized leaders in fields ranging from dance to environmental law. You'll connect with them in master classes, public lectures, and small-group discussions. A lot of big names and top performers also pass through the Berkshires—we'll make sure you don't miss them. And we want you on the podium, too: our U.S.O. (Unnamed Student Organization) features weekly lectures by students for students on topics from Greek politics to space exploration.
Learn More About Speakers and Events
Student Groups and Organizations
Events and speaker series, clubs and concerts, dodgeball, debate, 3-D design—there's always something happening here, and you'll be impressed by the passion Rockers bring to their interests. If you don't find an activity here you want to dive headlong into, we'll help you get one started.
Personalized Study and Tutorials
Our course catalogue is designed to be intriguing, globally-minded and, to the best of our abilities, encyclopedic. But it's not the be-all and end-all. If you're a BA student at Simon's Rock, you can develop your own class topic for a group of students, or put together an independent class where you work one-on-one with a professor. We want you to follow your intellectual impulses and inclinations.
You can also propose an Extended Campus Project to pursue work with academic merit. Teach English in Thailand, Ecuador, or Kenya. Volunteer at an orphanage in Honduras. Study theater direction at Shakespeare & Company in Lenox, Mass. Work on policy at the Staley B. Keith Social Justice Center in Hudson, N.Y.
Internships
With an internship, you'll get valuable experience—sometimes paid—at companies and organizations in the fields that you're drawn to. You'll design your internship in consultation with faculty and advisors, and we'll work with you every step of the way to make it happen.