Living on Campus
A learning and living environment unlike any other. Anywhere.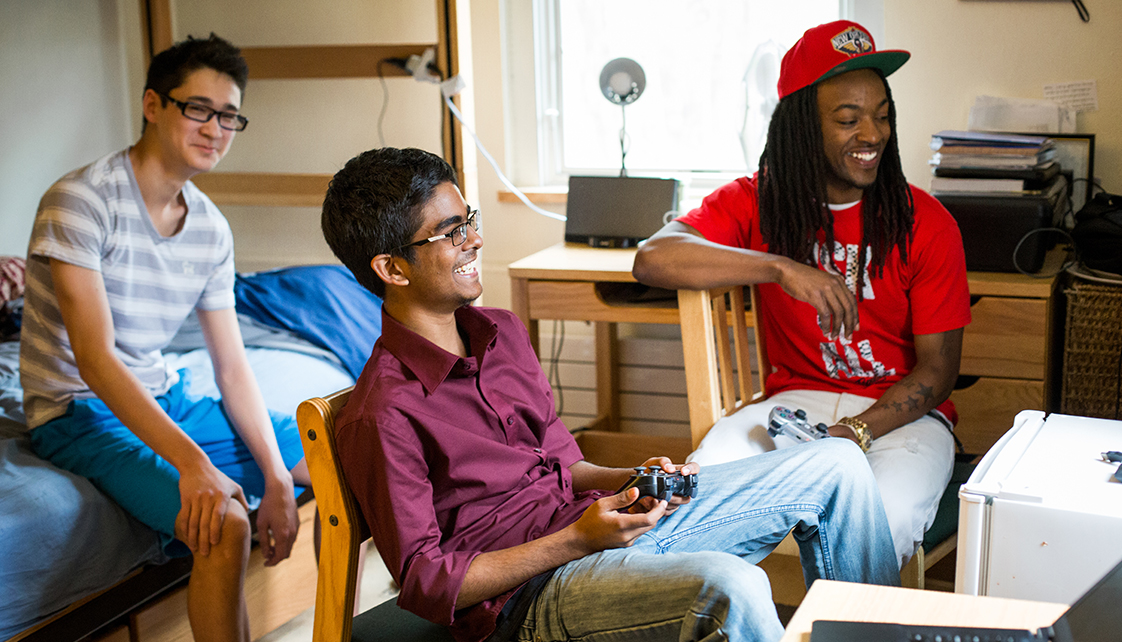 Make yourself at home.
What's it like to live on the Simon's Rock campus? This is the general idea: It's like living in a picturesque rural village with 450 people your own age, who want to talk about the things you want to talk about.
These are people who (like you) are in love with ideas and politics and culture and science, and who (like you) are bold and determined enough to have chosen to come here—and yet who are as unlike you as it is possible to be, who teach you simply by thinking and living the way they do, who support and inspire and challenge and thrill you.
Talk to a student about campus life at Simon's Rock.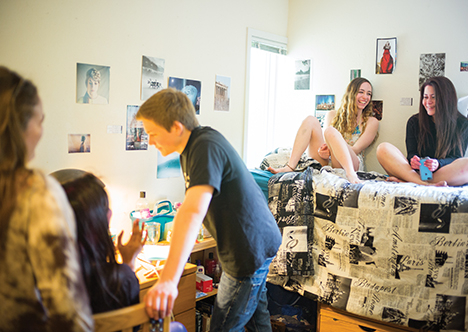 The specific idea includes a lively campus with comfortable residence halls and food that is fresh and tasty. The residence halls are pleasantly appointed, and our residence staff go out of their way to ensure a cozy and collegial vibe—these buildings are going to be your home, after all. As for the food, our dining hall staff is legendarily friendly (they even take requests!) and there is a varied and healthy menu of freshly prepared dishes, including daily vegan options (and just the right amount of junk food).
But when you feel like hanging out, you'll choose from a packed schedule of lectures and performances (many at the Daniel Arts Center, on campus); a range of programs designed to explore and promote diversity; a long list of student-run clubs and organizations; a constantly updated schedule of conferences, panels, and guest artists and scholars; a Community Service Program with extensive ties to local and regional agencies and institutions; and an inventive athletic program. Not to mention a beautiful campus and easy access to Great Barrington and the rest of the Berkshires.
It's all part of our campus-wide commitment to living in smarter, saner, healthier ways.