Dining On Campus
Dining
You're hungry for a challenging college experience, but sometimes you're just hungry.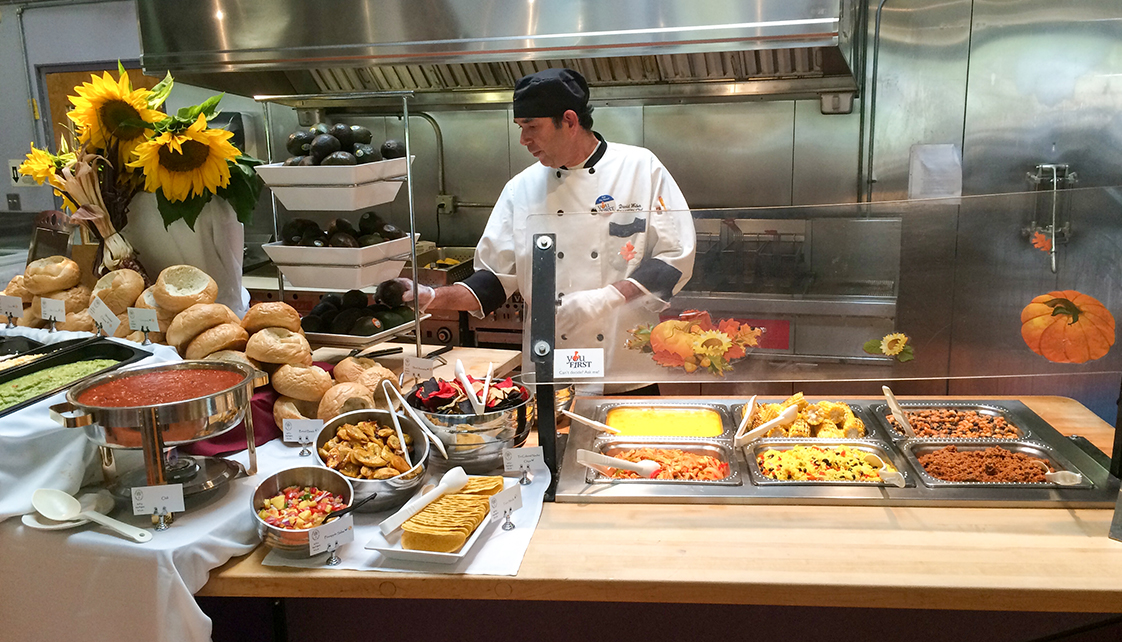 You'll find fresh, made-from-scratch food and a huge variety of options. Have your choice of delicious and nutritious meals featuring local and sustainable food sources, build-your-own meal concepts, and special options for every diet, including vegan, vegetarian, gluten-free, as well as allergies and sensitivities. You can expect fresh salads, mouthwatering deli sandwiches, fresh dough pizzas, hand-cut fries, home-cooked favorites, and so much more!
And in the evenings, the Rock Cafe in the student union is open late for snacking. Learn more about Simon's Rock Dining:
Serving up Variety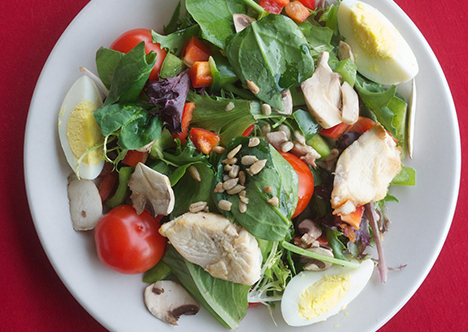 The dining hall caters to vegan, vegetarian, and omnivorous students, staff, and faculty. You'll find your favorite treats on regular rotation.
All residential students are on the full meal plan, which includes 19 meals a week—breakfast, lunch and dinner on weekdays, and brunch and dinner on the weekends. Even if the tables and chairs are socially-distanced, don't be surprised if the conversations range from pizza toppings to postmodern theory.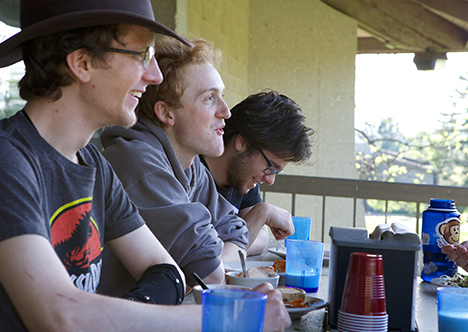 After-hours munchies? You'll also have access to kitchen space in your residence hall, and Rock Cafe in the student union, which serves up snacks until late.
Curious about favorites on the dining hall menu?