Bard College at Simon's Rock: the Early College
Visit
You're Invited to Discovery Day, November 13
Are you a high school student who wants more out of your education? Register today to discover Bard College at Simon's Rock, where intellectually curious students start college early and earn a BA degree two years ahead of their peers. View a sample Discovery Day schedule .
Take a guided tour of our beautiful 275-acre campus
Get a first-hand look at our residence halls and our main campus facilities
Participate in a sample class with your future professors
Meet current students and their families
Get more information on everything from the admission process to scholarship and financial aid opportunities
Connect with our Admission team
Register for Discovery Day!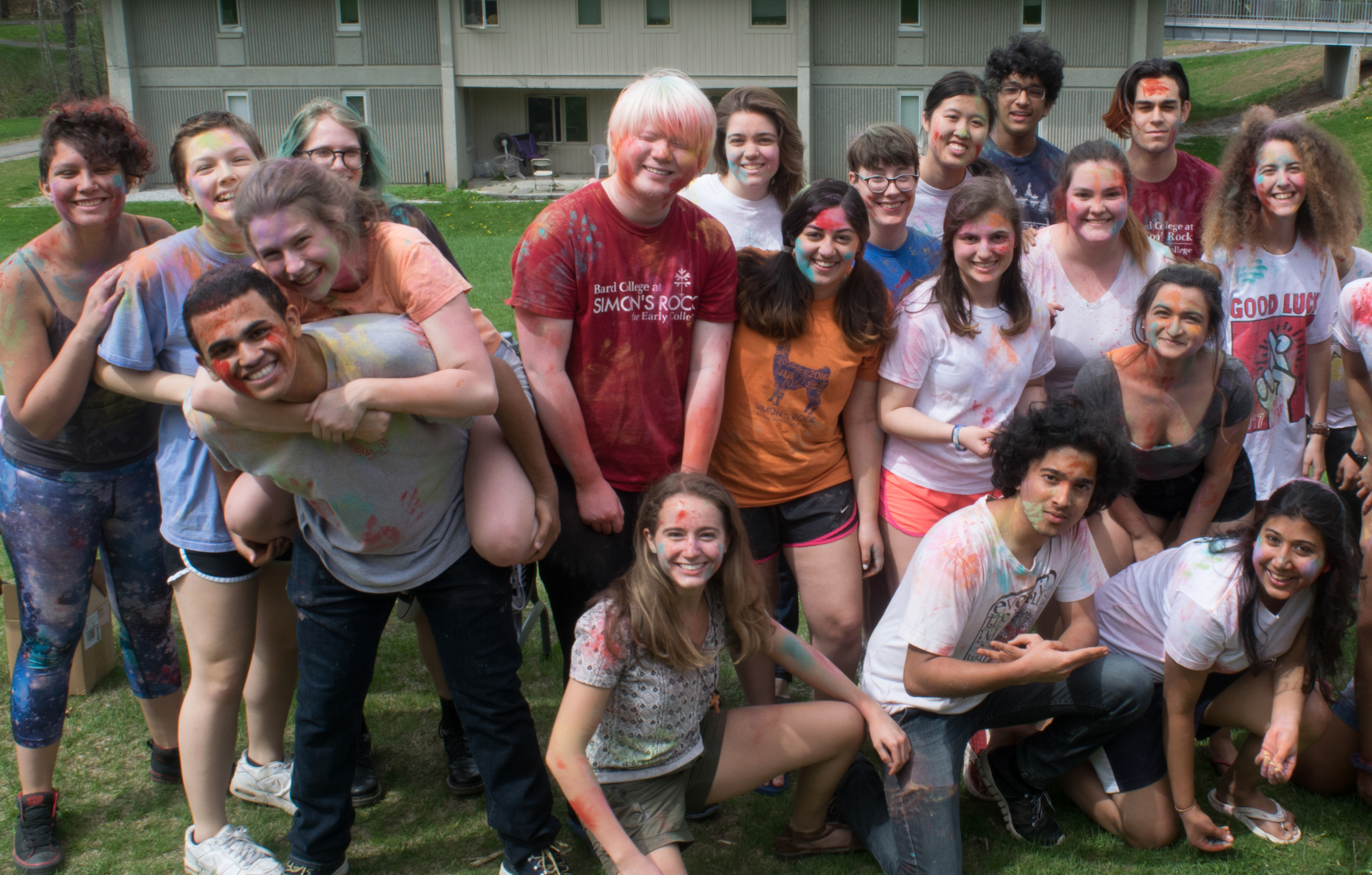 A Closer Look at Campus

A visit—whether it's in-person or virtual—is a great way to get to know us. Below you will find several different ways to connect with us. We look forward to sharing more about Simon's Rock and making sure you have all the information you need to make the bold decision to start college early.
Visit Campus In Person
In-person visits are back! We are excited to welcome you to campus to experience Bard College at Simon's Rock first-hand. There's no better way to get a feel for life here than to walk through the pathways and buildings that #Rockers have called home for generations.
Self-guided Campus Tour
Explore Bard College at Simon's Rock in-person on your own! While guided tours are available, we invite you to come to campus and get to know us on your own time and at your own pace. Walking and driving tours are available on the day and time that suits you.
Admission Information Sessions
Connect with a member of the admission staff for a live online information session. We're excited to share more about early college at Simon's Rock, talk you through the application process, and help you meet your admission and financial aid deadlines.
Connect with a Current Student
There's no better way to get a sense of what Simon's Rock is really like than by connecting with a student directly. Our student reps are eager to talk about their Simon's Rock experience with you. Get their opinions, find out what it was like when they were applying, and why they decided Simon's Rock was the right choice for them.
Discover Simon's Rock: Online Series
Join current students for conversations about areas of study, special programs, and opportunities at Bard College at Simon's Rock! Learn how our students imagine and design their own academic paths and take part in world-expanding opportunities on and off-campus. You'll have an opportunity to ask questions and have candid conversations with Simon's Rock students who share your commitment to intellectual curiosity.
Ready to get more out of your educational experience? Take the next step and apply to Bard College at Simon's Rock.