Contact Us
When you're ready for more, we're ready to hear from you.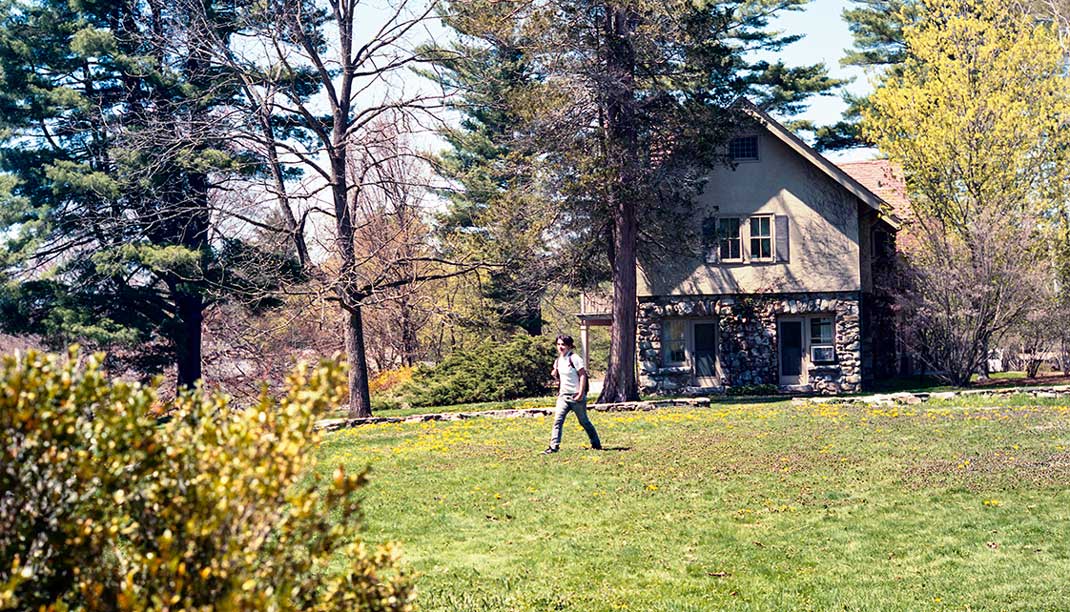 Directory
Telephone
The main campus phone number is 413-644-4400.
Campus Safety may be reached by calling 413-528-7291 evenings and weekends, or by calling the main number during regular office hours.
Address, Fax, and Email
Bard College at Simon's Rock
84 Alford Road
Great Barrington, MA 01230
fax: 413-528-7365
admin@simons-rock.edu
Find your way here
Simon's Rock is located in the beautiful Berkshires in western Massachusetts, less than three hours away from Boston and New York, near airport locations in Hartford, CT and Albany, NY.
Employment Opportunities
Simon's Rock is one of the largest employers in southern Berkshire County, providing challenging and engaging opportunities for many people in our community.