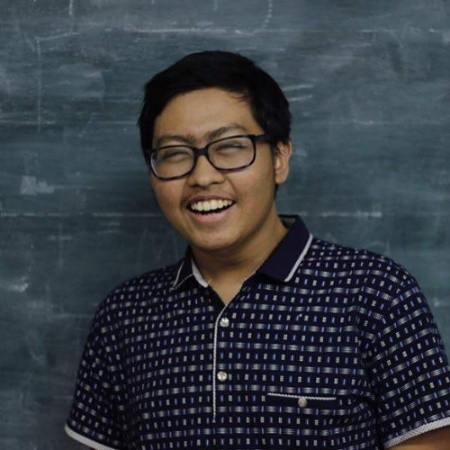 Aung Wai Yan Hein received his BA from Simon's Rock in 2021 and later worked as a staff member in the Information Technology Services Department on campus. Growing up in Myanmar, he now lives in Boulder, CO, and works as a software developer with a focus on full-stack web applications.
I admire their willingness to take initiative, despite their young age. They have very big dreams. They are also friendly and helpful to each other. I was quite afraid at first to take initiative, but their actions inspired me. I co-founded a club for learning English and developed an application for learning English vocabulary.
One phrase in Burmese is လိုလျှင်ကြံဆ နည်းလမ်းရ. This equates to "when there is a will, there is a way." It became meaningful to me at Simon's Rock during my sophomore year when I developed a web application called Course Planner. At that time, I didn't know how to develop web applications, but my will to help students and advisors easily plan the courses for next semester pushed me to learn and create an application.
I look up to my parents. They are always there for me, supporting me, and giving very useful advice along the way. They would always encourage me whenever I am faced with obstacles and remind me of times when I overcame obstacles that I thought were not possible. Their faith in me is what keeps me challenging myself.
I like to play golf for fun. It allows me to take a rest from looking at a screen and enjoy nature. To me, golf is more than an exercise. It also teaches me about dealing with obstacles in life. In golf, we usually play the ball as it lies, and sometimes, the ball would land in thick rough. We could either be frustrated with the previous shot, further making the future shots worse or we could try our best for the upcoming shot.
Simon's Rock is a special place not just for providing excellent education but also for creating an inclusive environment for the exchange of different ideas from around the world. What makes Simon's Rock so special is the diverse community. It would not have been possible for some amazing students to attend if it weren't for the generous financial aid that Simon's Rock offers.