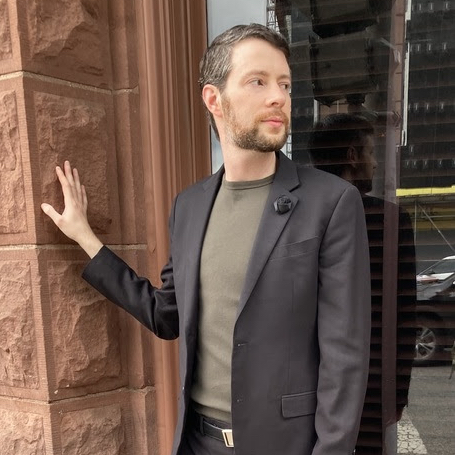 Jacob received his AA from Simon's Rock in 2003. He went on to attend the University of Tulsa for his BS and MS and later received a second MS from Northeastern University. He serves as a Principal Cyber Capacity Engineer at MITRE and is a Region Director of Recruiting for Civil Air Patrol. He lives in Washington, DC, with his wife (who appears on a Simon's Rock trifold!) and son.
It's hard to pick just one. I quite like the Adirondacks. My wife and I have started volksmarching, a non-competitive walking program. We walk and get to meet others along the way. The program in the US includes the ability to earn a patch if you complete a walk in every state. We have no idea how long it will take us to walk them all.
Unique and very intriguing. I ended up taking the pre-ACT, and I got a piece of mail from Simon's Rock. I was flipping through other colleges' material without being particularly impressed, and I saw something from Simon's Rock — it was unlike the others. As I recall, I later told my parents about it by informing them over dinner that I was applying. We then made a campus visit. I thought: I have a pretty good idea of what the next two years will be like if I stay in high school; Simon's Rock looks really interesting — let's see what happens if I go there instead.
The National Air and Space Museum, absolutely! We went to the newly-renovated half of their facility on the National Mall as a family, but the second half is still under construction. My wife also curated a historical display at the Udvar-Hazy Center. Plus, it's full of cool aircraft!
I am chipping away at an additional degree, working toward my AAS degree in Emergency Management through FEMA at a college in Maryland.
To get my name on a toilet! We were on the lawn during a previous reunion with former provost Ian Bickford. We knew the Mods needed to be renovated. So we all started talking about the possibility of endowing or making a donation to a particular part of a building. Now, instead of naming a seat at the DAC, I am naming a toilet in a nearby restroom. If I can give and make it really funny, why not?!