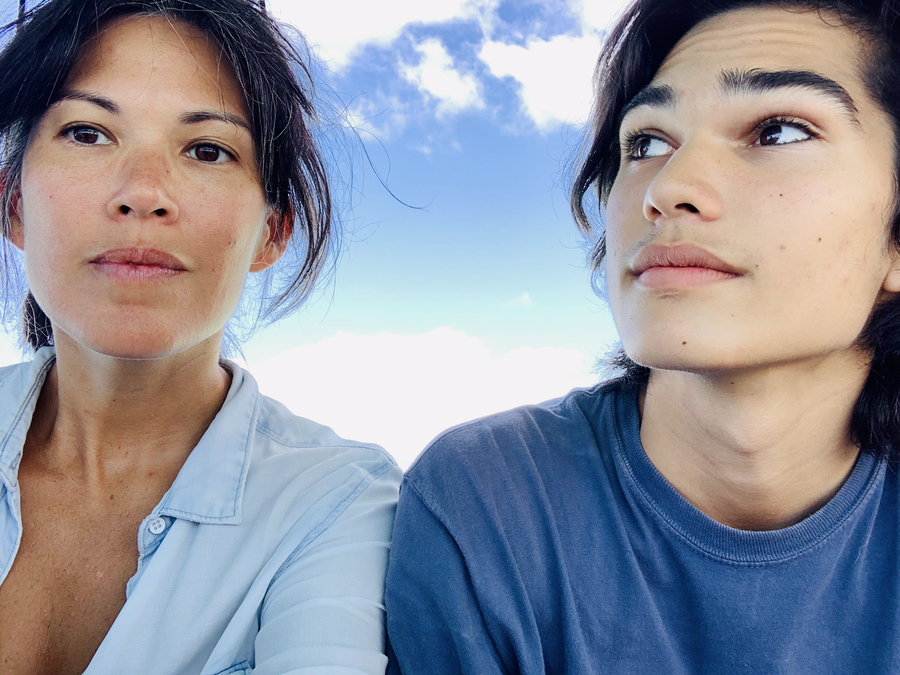 Jamieson Webster '96 is a psychoanalyst and writer. She works in private practice and teaches at The New School, Princeton, and City University of New York. She has written for the Guardian, Playboy, the Huffington Post, the New York Times, and many psychoanalytic publications. She lives in New York City and is a parent of current Rocker Doren Demas '20 (pictured, right).
The first people who took me seriously.
Biology, evolution, and the origin of life — to understand where we are headed as a species. And theology.
Over the pandemic, I volunteered doing palliative care in a hospital. I'm passionate about the questions of how we deal with death, dying, and mourning — or rather, don't deal with them.
Faculty members Pat Sharpe, Bernie Rodgers and Peter Filkins were really important to me. They were tougher than later professors who embraced me, and I appreciated that. I really had to work hard to figure out what they were saying and what they were asking of me.
I don't think there's another place like it. There need to be more schools like Simon's Rock. I know how few students Simon's Rock can accommodate, and how much aid they give to those students. It is so admirable.