>
>
Reunion
Join us on campus, July 7 - 9, 2017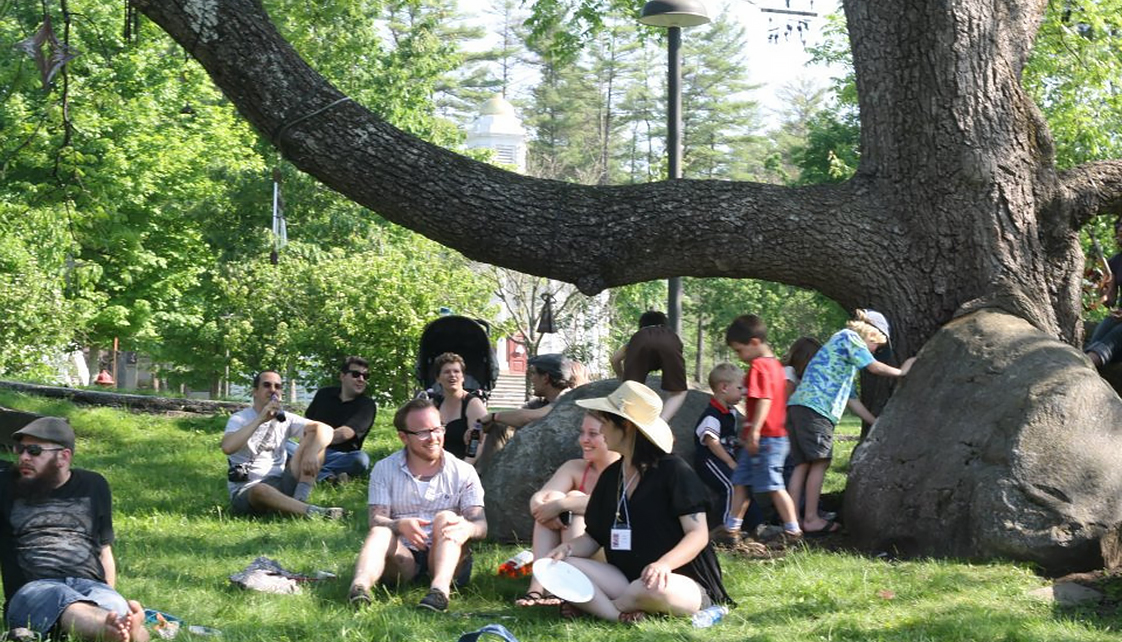 for Reunion Weekend and the 50th Anniversary Gala
All alumni are invited to the annual Simon's Rock reunion, as we celebrate the anniversary classes of 1967, 1972, 1977, 1982, 1987, 1992, 1997, 2002, 2007, and 2012.
Save the date for the 50th Anniversary Gala to close the year of celebration on Saturday, July 8, 2017.
2017 Reunion schedule
Friday
*Habitat for Rockers project
All day, various locations
Do you want to help improve the campus? Join other Rockers on several campus projects. Participants may arrive on Thursday to check-in to campus accommodations.
*Project information will be posted soon.
Registration/Check-in
3:00 - 7:00 p.m., Blodgett House
Dinner
5:00 - 7:00 p.m., Dining Hall
Welcome Reception
Meet your friends and make plans for the weekend. Enjoy the comfort and beauty of Blodgett House inside and out.
7:00 - 9:00 p.m., Blodgett House
Simon's Rock Jeopardy
Test your knowledge of all things Simon's Rock at the Alumni Performance Center.
9:00 p.m., Alumni Performance Center in the Student Union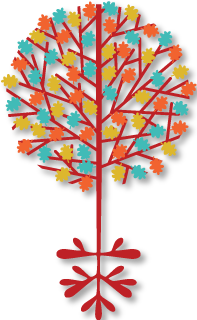 Celebrating
50 Years
Saturday
Breakfast
8:00 a.m. - 9:30 a.m., Dining Hall
Alumni College
9:00 a.m. - 12:00 p.m., various locations
Sit in class as a student again with Rockers of all ages. During these seminar-style classes, current and former faculty from various disciplines will lead discussions on a range of topics. There will also be sessions offered by alumni and college departments. Schedule will be available at Reunion.
Rockfest
12:00 - 4:00 p.m., Kendrick Lawn
Remember the outdoor picnics and MayFest? Come enjoy music, food, friends, and games for all on Kendrick Lawn.
50th Anniversary Archival Celebration
5:00 p.m., Daniel Arts Center
Visit the Daniel Arts Center for a celebration of Simon's Rock across the decades through a multimedia exhibit. See and hear the history of Simon's Rock through photos, memorabilia, and the voices of Simon's Rock students, alumni, faculty, and staff. Bring your own memorabilia for the 'show and tell' exhibit. Afterwards, walk across the boardwalk to attend the Gala!
50th Anniversary Gala
6:30 - 10:30 p.m., Blodgett
Enjoy an evening of music, dinner, and dancing under the tent on Blodgett Lawn. Special musical guests include faculty member John Myers. Witness the 2017 Outstanding Alumni Awards. Let's mark this milestone in style!
Bonfire
A bucolic campus, dear friends, s'mores, stars above, and a night-time breeze. Join the gathering after the Gala as we send forth wishes for the future of Simon's Rock.
Sunday
Memorial
8:30 a.m., Peace Grove
Alumni Community Meeting
9:00 a.m., Kellogg Music Hall
Join the discussion about plans for the year ahead. Meet Alumni Ambassadors and members of the Alumni Leadership Council. This is a great place to volunteer!
Jazz Brunch
10:00 a.m. - noon, Dining Hall
Celebrate the anniversary classes and honor retiring Library staff member Beth Sack. Come enjoy a delicious brunch as you say goodbye to old and new friends.
Join the Reunion Committee
You're invited to help us make it a success!
To volunteer on the Reunion Committee or for more information, please contact:
Cathy Ingram
Director of Alumni and Parent Engagement