Saturday, September 22, 2018
Off Campus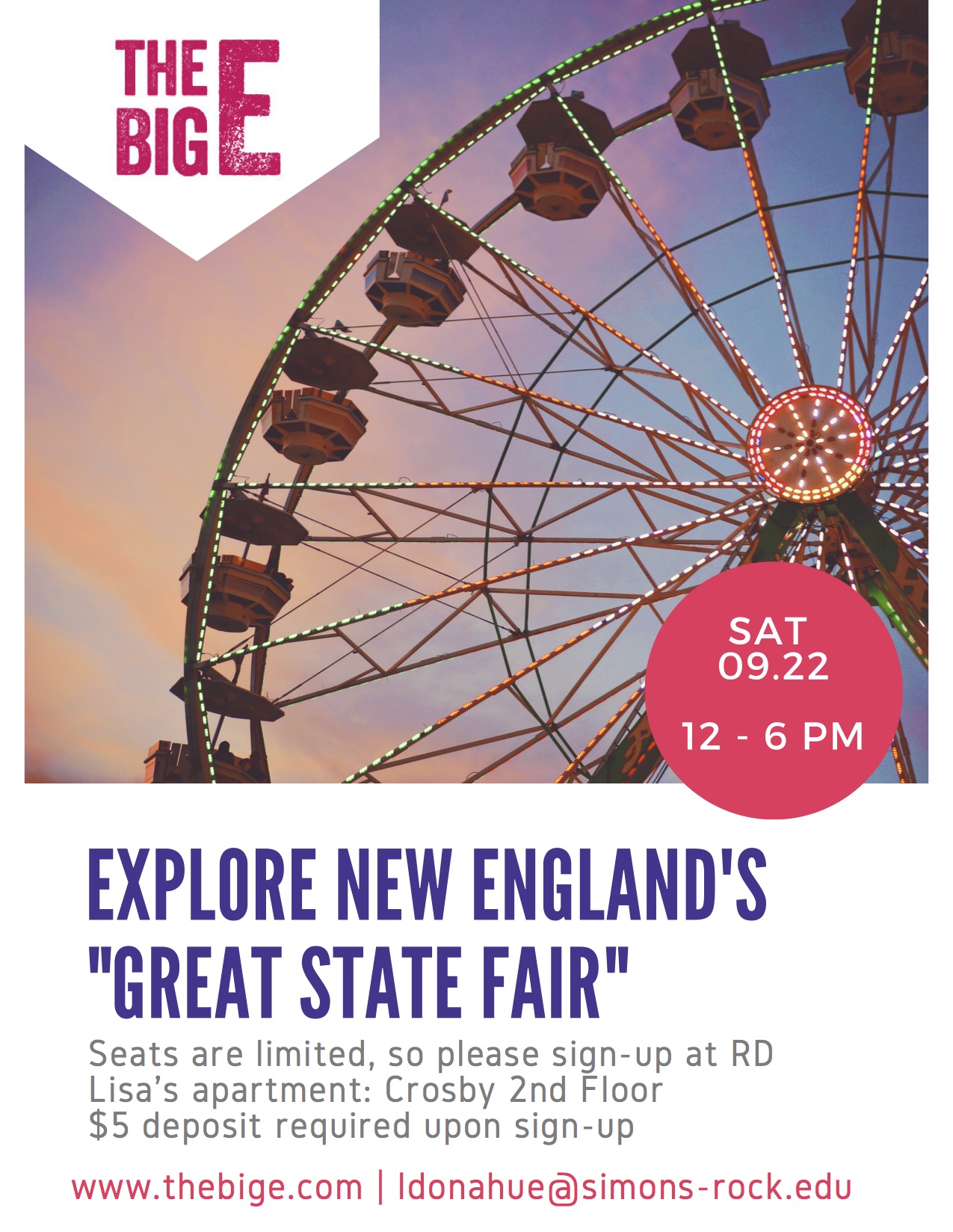 Join Campus Life on a trip to the Big E Fair on Saturday, September 22!

The Big E is an annual fair held in West Springfield, Massachusetts that features thrill rides, arcade-like games, and a variety of unique vendors.

Simon's Rock will provide transportation and part of the cost of admission. Students are required to pay $5 to reserve their spot upon sign up. Thirteen seats are available, but if a higher level of interest is shown, more seats may be added. Sign up with Lisa Donahue, RD in Crosby!

Check out the Big E website for more details on rides and things to do.

Student Activity: not open to the public.