Rescheduled: W.E.B. Du Bois Lecture
Tuesday, March 26
Daniel Arts Center - McConnell Theater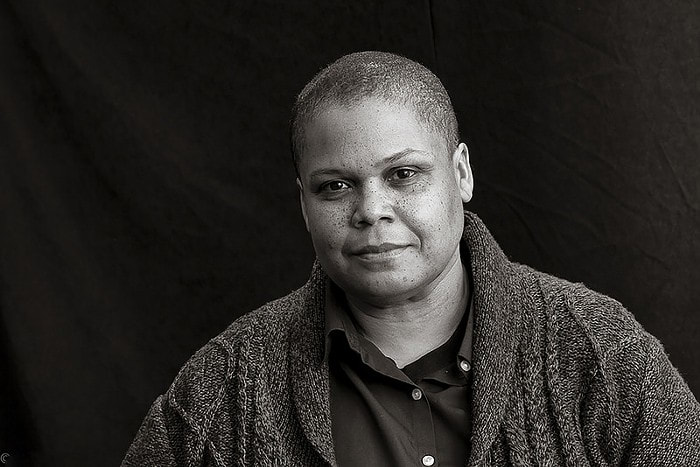 Activist and scholar Dr. Keeanga-Yamahtta Taylor will deliver the 23rd W.E.B. Du Bois Memorial Lecture at Bard College at Simon's Rock. Taylor's talk, "Building Black Lives Matter in the Trump Era," will be followed by a book signing.
"I'm excited for activists at Simon's Rock to have the chance to hear Dr. Taylor speak," says Sara Mugridge, Academic Transitions Advisor at Simon's Rock. "Hers is one of the clearest, most brilliant voices out there right now calling for action informed by deep historical analysis, and articulating the need for coalition-building that never compromises resolve or loses sight of the goal of human liberation. Dr. Taylor, like Dr. Du Bois, is very much an 'activist-scholar' whose research, teaching, and mobilizing are committed to, and inspire action toward, racial and gender equity and economic justice for all."

Taylor authored From #BlackLivesMatter to Black Liberation, which won the Lannan Cultural Freedom Award for an Especially Notable Book, 2016. She also edited How We Get Free: Black Feminism and the Combahee River Collective, winner of the Lambda Literary Award for LGBTQ nonfiction, 2018. The influential speaker and writer on racial inequality, politics, and social movements has been published in the New York Times, the Los Angeles Times, Boston Review, Paris Review, Guardian, The Nation, and more.
In 2016, she was named one of the one hundred most influential African Americans in the United States by The Root. Her research has been supported by grants and fellowships from the Ford Foundation, Northwestern University, Princeton University, and Lannan Foundation.

She has been appointed as a Distinguished Lecturer for the Organization of American Historians for 2018-2019, and the Charles H. McIlwain University Preceptor at Princeton University for 2018-2021. She is an assistant professor in the Department of African American Studies at Princeton University.
Established in 1996, the W.E.B. Du Bois Memorial Lecture is given each year by a distinguished individual whose own achievements carry on the legacy of Du Bois, with recent visitors including David Levering Lewis, Lorene Cary, John Edgar Wideman, Sonia Sanchez, and Penelope Andrews. 

This event is free and open to the public. Register here.

Please note: March 26 is a rescheduled date. The lecture was originally planned for February 12.

Photo Credit: Don Usner