Charles Eisenstein Findhorn CCC19 Keynote
Sunday, April 28
Lecture Center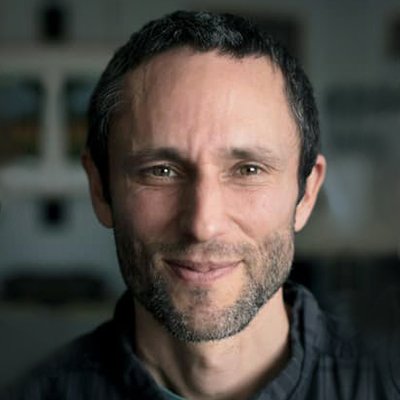 Come watch and discuss Charles Eisenstein's keynote for the April 2019 Findhorn Climate Change and Consciousness Conference (CCC19): "If You Knew She Could Feel, You Would Stop." Based on his new book, Climate: A New Story, Charles flips the script on climate change, making a case for a wholesale reimagining of the framing, tactics, and goals we employ in our journey to heal from ecological destruction.
Much environmental rhetoric focuses on alarm over the bad things that will happen to us if we don't change. Eisenstein maintains that this rhetoric is counterproductive, and offers an alternative, drawing from the "living planet" view of climate and appealing to the innate love for life that resides in each of us. After all, when you ask someone why they first became an environmentalist, they're likely to point to the river they played in, the ocean they visited, the wild animals they observed, or the trees they climbed when they were a kid. This refocusing away from impending catastrophe and our inevitable doom cultivates meaningful emotional and psychological connections and provides real, actionable steps to caring for the earth. Freeing ourselves from a war mentality and seeing the bigger picture of how everything from prison reform to saving the whales can contribute to our planetary ecological health, we resist reflexive postures of solution and blame and reach toward the deep place where commitment lives. 
Hosted by Jennifer Browdy, associate professor of comparative literature at Simon's Rock, and Rosa Zubizarreta, co-founders of the Berkshire Climate Change & Consciousness hub, this event is part of the April 2019 Findhorn Climate Change and Consciousness Conference (CCC19), a collaborative and participatory investigation into how we can steward a sustainable future on what has already become a radically changed planet Earth. The conference brings together eminent scientists, wisdom keepers, business people, activists, artists, entrepreneurs, young people and others, to envision and begin to inhabit our joint future. An international, inter-generational and multi-disciplinary gathering, featuring keynotes by renowned environmental activists such as Bill McKibben, Vandana Shiva, Charles Eisenstein, Xiuhtezcatl Martinez, Pat McCabe and more, as well as many smaller workshops and events, some of which will be recorded for distribution through the global "life-streaming" hubs. We have travelled to this 'new' planet on a burst of carbon dioxide. A new planet requires new ways of living. Participants will be invited to awaken (face the truths of climate change); celebrate (use the arts of express our love for the Earth and all life); and act (develop global and local responses).

About Charles Eisenstein
Charles Eisenstein is an internationally renowned philosopher, author, speaker and teacher focusing on themes of civilization, consciousness, money, and human cultural evolution. His books include The Ascent of Humanity, Sacred Economics, and The More Beautiful World Our Hearts Know Is Possible and Climate: A New Story. To learn more, visit charleseisenstein.org.
The Charles Eisenstein Findhorn CCC19 Keynote screening and discussion is free and open to the public. ACE credit available for students.