Sunday, August 20, 2017
Daniel Arts Center - McConnell Theater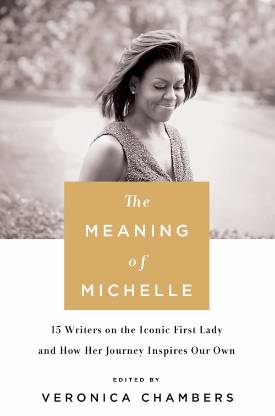 The Meaning of Michelle: 16 Writers on the Iconic First Lady and How Her Journey Inspires Our Own, edited by author and alumna Veronica Chambers.
The Book One program at Simon's Rock asks incoming students to read the first book of the General Education program and their college careers over the summer. Each year, a book is selected based on suitability for promoting interdisciplinary conversations about the intersection of cultures. The author comes to campus to speak during the first week of the fall semester to offer insight into the inspiration for, thinking behind, and creative process that resulted in the book, as well as to give incoming students, as well as the entire community, the chance to ask questions of the author. The event is open to the campus community and the local community.  
The event is free, but registration is required.
Editor's Biography
Veronica Chambers, the editor of this year's Book One selection, is a prolific author and journalist best known for her critically acclaimed memoir Mama's Girl.  She has recently published the young adult novel The Go-Between and New York Times Bestseller Yes Chef, which she co-authored with chef Marcus Samuelsson. Veronica graduated from Simon's Rock with a BA in Literary Studies in 1991. While a student at the college, she undertook a number of publishing internships at Seventeen, Ebony, and The New York Times Magazine, where she went on, after graduation, to become both the youngest editor ever hired and the first black woman editor.  She has been a culture writer at Newsweek, the founding editor of Condé Nast's Glam Latina, and in 2016-17 was chosen to be a John S. Knight Journalism Fellow at Stanford University. These fellowships which foster journalistic innovation, entrepreneurship, and leadership give fellows the opportunity to test their ideas for improving the quality of news and information reaching the public.