Bioethics, Law, and The Wizard of Oz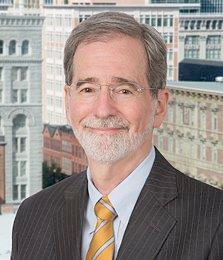 Bioethics, The Constitution, & The Wizard of Oz 
Doug Mishkin is a Washington, D.C. lawyer who has spent 30 years writing, teaching and thinking about the interplay between law and bioethics--as a member of the Ethics Committee of the George Washington University Hospital, as an adjunct professor in its Schools of Public Health and Medicine, as a contributor to the National Courts and Sciences Institute and as a published author in various bioethics journals. He has taught judges, physicians, residents and medical students, and has lectured, among other places, at the Thailand Judicial Institute. He co-authored an amendment to the DC Health Care Decisions Act recognizing domestic partners as surrogate decision makers and has chaired conferences on "Disability as Diversity" and the 50th anniversary of Brown v. Board. Doug is also an accomplished singer-songwriter (woodyschildren.com), as you will hear at his lecture.