Berkshire Pulse Performance
Saturday, May 26, 2018
Daniel Arts Center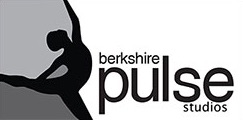 One of the leading performing arts education organizations in Berkshire County, Berkshire Pulse presents its 14th annual performance celebration with performances by dancers and musicians of all ages at the Daniel Art Center at Bard College at Simon's Rock.
The performance will be a chance to celebrate our artistic local community, particularly our talented youth and teens. It is also Berkshire Pulse's primary fundraising event of the year, supporting their Tuition Assistance Program (TAP).
Berkshire Pulse is a dynamic nonprofit dance, world music, and movement arts education center located in downtown Housatonic.
Tickets are on sale at Berkshire Pulse:
$20 for adults | $10 for youth ages 4-18
By phone: (413) 274-6624 | In person: Berkshire Pulse Studios, 420 Park Street, 3rd Floor, Housatonic, MA 01236