The Secret City: Revival Celebration
Sunday, June 17, 2018
Daniel Arts Center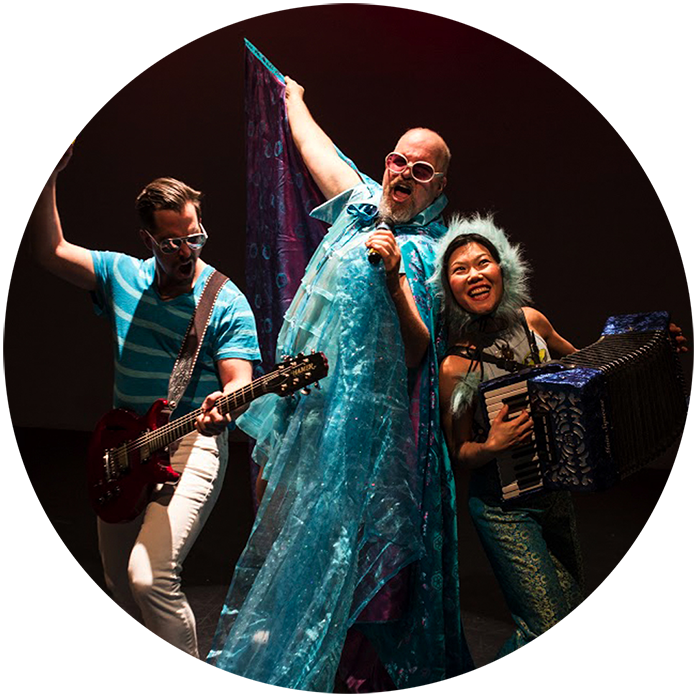 Inspired by traditional services of belief, the fabulous Chris Wells, an Obie Award-winning performer, creates a secular revival show with art as the entity being praised. Professional community artists join Chris in celebrating their individual expressions of art. There will be a spirited choir accompanied by The Secret City Band and much more. This is a sincere and fabulous community celebration of everyday creative life--with outrageous outfits!

After each performance of The Secret City, the community is invited to join a FREE Salsa Dance Party, hosted by Berkshire Salsa! Celebrate your Sunday with some Latin grooves at the Daniel Arts Center.
The Secret City: Revival Celebration in Praise of Art is one of seven performances in Daniel's Art Party Performing Arts Festival, a community celebration of art, theater, music, and comedy from June 12 - July 1. Art and audience run amok in this interactive and immersive festival featuring artists from both the surrounding region and the national arts community.
Presented by the Daniel Arts Center on the campus of Bard College at Simon's Rock, under the direction of Artistic Director Ken Roht, renowned theater, opera, and film artist.
Info and tickets: DanielsArtParty.org
Come to the party!