Bread and Puppet Theater Company
Thursday, September 13, 2018
Daniel Arts Center - McConnell Theater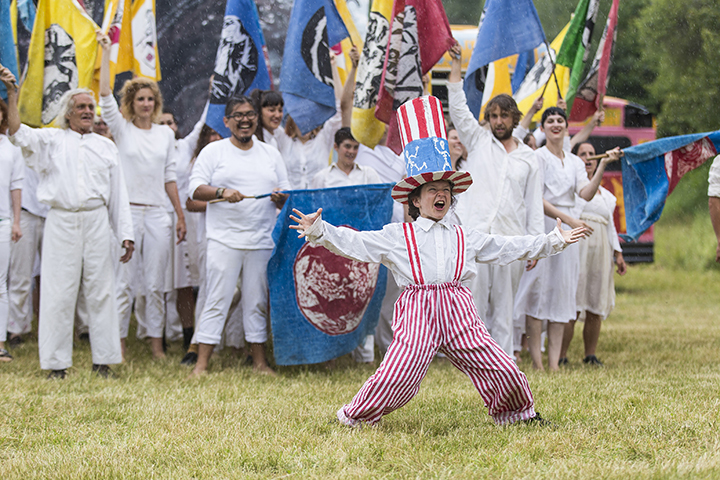 Join us for 
The Grasshopper Rebellion Circus,
Bread and Puppet Theater Company's
 celebration of 6000 generations of human revolution against human management, featuring giant dwarves and celestial grasshoppers, and powered (as always) by the hot sounds of the Bread and Puppet Circus Band.

Bread and Puppet's director, Peter Schumann, says of the performance: "The Grasshopper Rebellion Circus is a circus of ruthless critique of 6,000 years of unhuman history and the uprisings against it, from the battle of Sempach in 1,386 when 1,300 peasant women and men equipped with pitchforks and hayrakes overthrew a 4,000 strong state-of-the-art army of knights, to the current battles in which ridiculously small numbers of possibilitarians underthrow―from the toes up―the incompetent billionaire democracy again and again."

The Theater Program at Bard College at Simon's Rock presents this family-friendly show as a part of the ongoing Visiting Artists Program.
Free and open to the public.
The performance will take place on the back lawn of the Daniel Arts Center at Bard College at Simon's Rock.

Rain location: inside the McConnell Theater