LaBerge Mind & Brain Speaker Series
Thursday, November 29, 2018
Fisher Science Center - Clark Auditorium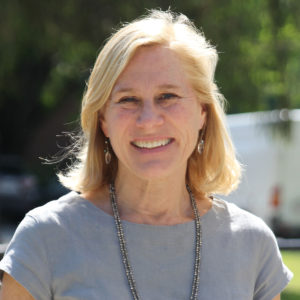 Psychologist and neuropsychologist Elizabeth Roberts, PsyD, will present a lecture titled "Current Trends in Autism Neuroscience Research: Clinical Implications."

"For anyone interested in what is known about the neurological bases of autism, specifically in relation to clinical and educational practice, this is a tremendous opportunity to hear from an expert," says Anne O'Dwyer, associate professor of psychology at Simon's Rock. "We are thrilled to have Dr. Roberts as the second in our speaker series this year, and for the opportunity to learn more about recent initiatives in understanding Austism Spectrum Disorder."
Since 2017, Elizabeth has been the national director of clinical services for College Internship Program (CIP). Prior to that, she practiced clinical neuropsychology for over two decades, most recently at the NYU Child Study Center, where she was an assistant professor at the NYU School of Medicine. She has specialized in the diagnosis and evaluation of individuals across the lifespan with Autism Spectrum Disorder (ASD) and other types of neurodiversity.

Elizabeth has lectured and written on many topics including executive functioning, employment, relationship and intimacy, co-occurring conditions, classroom learning, comorbid disorders, psychotherapy, college, young adulthood, and at-risk babies. She has a special interest in ASD in girls and women.
The LaBerge Mind & Brain Speaker Series brings together scholars and practitioners in Berkshire County to explore, learn about, and discuss contemporary theory, research, and practice in the fields of neuroscience and neuropsychology. The series seeks to recognize, celebrate, and support neuroscience in the Berkshires. 
The theme for the 2018-19 series is Berkshire Connections, and highlights neuroscientists in the Berkshires or with connections to institutions in the Berkshires.  
The series name recognizes the contributions of former Simon's Rock faculty member David LaBerge, whose work continues to make significant contributions to our understanding of consciousness, and whose teaching inspired many students at Simon's Rock and elsewhere in the study of neuropsychology. 

Talks are held on the campus of Bard College at Simon's Rock and are free and open to the public.