Book Launch & Talk: Monument Man
Tuesday, March 5
Daniel Arts Center - McConnell Theater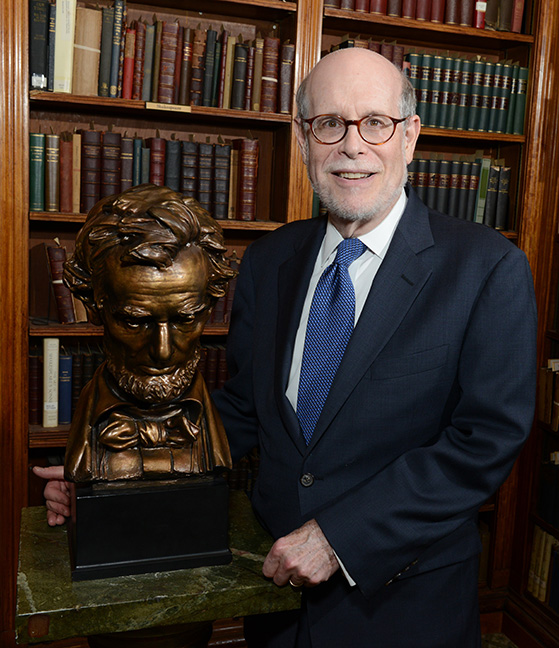 Chesterwood, the Stockbridge home, studio, and gardens of America's foremost public sculptor, Daniel Chester French, will celebrate the official book launch of Monument Man: The Life and Art of Daniel Chester French by acclaimed Lincoln scholar Harold Holzer on March 5, 2019 at 5:30 p.m.

Holzer will present a slide lecture followed by a reception and book signing in the lobby. "As one of the foremost living authorities on Abraham Lincoln, Harold Holzer has long straddled the crossroads of history and art with his own inimitable brand of scholarship. Not surprisingly, in this grandly illustrated and beautifully written biography, he proves to be the ideal guide to the life of Daniel Chester French, who transmuted Abraham Lincoln and other historical figures into monumental sculptures of surpassing beauty, poetry, and inspiration. This book will surely rank as the authoritative life of a man whose creations in stone and bronze have become inseparable parts of our historical memory." states author Ron Chernow.

Free to Simon's Rock students, staff, and faculty. Reservations required.
General admission tickets for the public are $25 ($20 members of Chesterwood).
Reserve your seat. 

This event is co-sponsored by Chesterwood and Bard College at Simon's Rock.