Ronald Barron: A Demonstration
Friday, November 11
Kellogg Music Center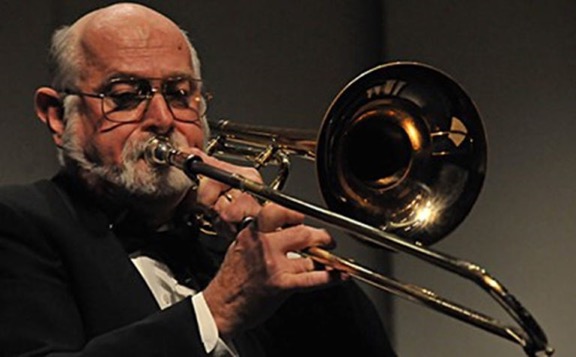 Retired Boston Symphony Orchestra Prinicpal Trombonist Ronald Barron will present "Saint-Saens, Stewart, and the BSO- A Personal Discovery", a lecture with musical interludes about Barron's research on intersections between the first copy of a trombone solo piece by 19th century French composer Camille Saint-Saens and original BSO member George W. Stewart against the backdrop of the history of orchestras and brass bands in the United States. 
Barron attended the College Conversatory of Music at the University of Cincinnati prior to playing with the BSO for 38 years. He won the International Trombone Association Award in 2005.
Barron also taught at the New England Conversatory of Music from 1995 to 2013, and has performed alongside the Concord Band out of Concord, New Hampshire and Canadian Brass out of Ontario, Canada.