Pride Lecture with Anne Thalheimer '91
Tuesday, March 28
Daniel Arts Center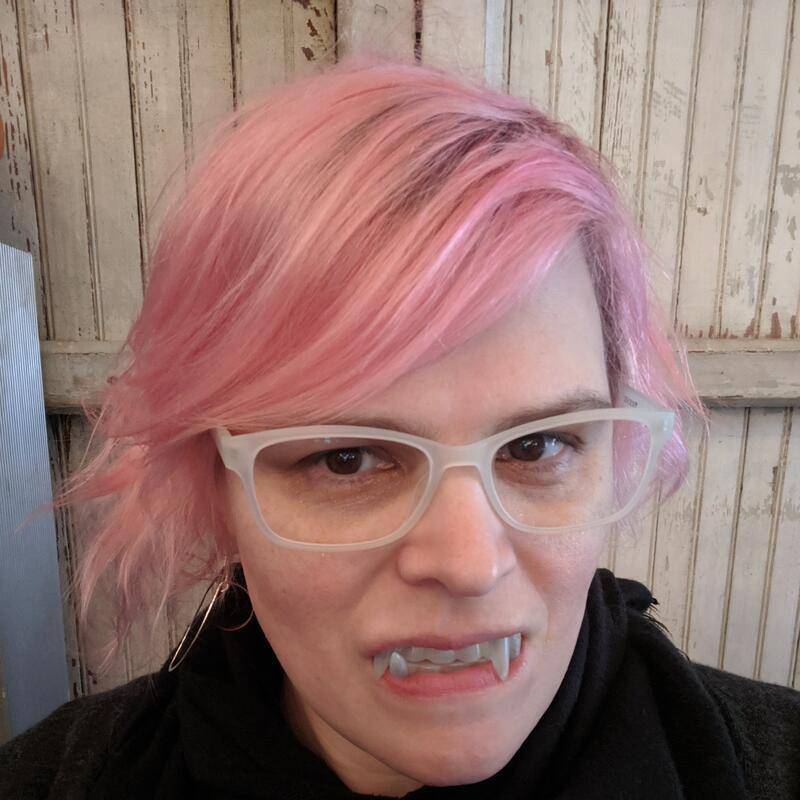 Every March, Simon's Rock celebrates Pride Week through a series of educational, cultural, and social events for our students and the community. This year, Anne Thalheimer '91 leads us in conversation with an evening Pride Lecture in the McConnell Theater. 
Anne has a B.A. from Simon's Rock in Literary Studies. She holds an M.A. and Ph.D. in English from the University of Delaware. Based in Western Massachusetts, she is an educator, artist, and activist, whose work in visual culture, autobio comix, and independent publishing spans three decades. Her work (both academic and graphic) has appeared in numerous collections, including the MLA's Teaching The Graphic Novel. She is a long-term reviewer for Xerography Debt and a former contributor to both Fleen and PopMatters. Mostly she likes drawing monsters, cats, and cute food.
 The event is free and open to the public.
Can't make it in person? Join us on Zoom here: https://us02web.zoom.us/j/87103312935