Simon's Rock Alumni, Student Showcase Talent in 30under30 Exhibition
A group show representing 30 talented young Berkshire area artists will feature three alumni and a current student from Bard College at Simon's Rock.
The second annual 30under30 multimedia exhibition, which opened February 20 and runs through April 20 at No. Six Depot Gallery, 6 Depot Street, West Stockbridge, Massachusetts, will showcase a vast spectrum of creativity in the form of visual elements and live performance pieces.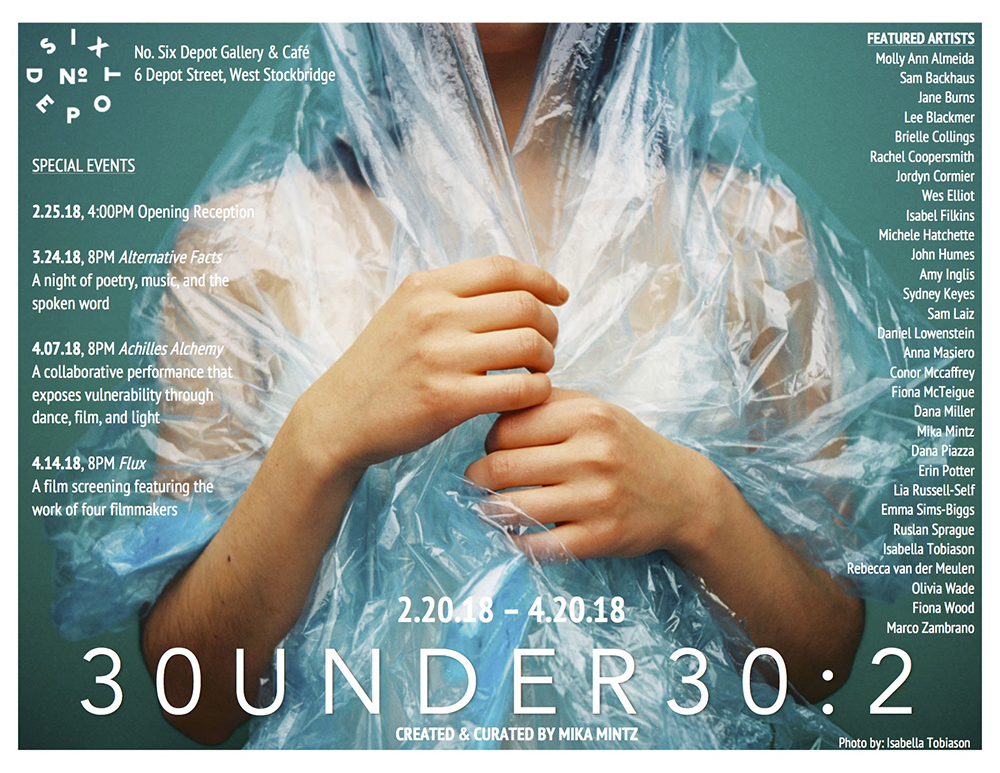 Wes Elliot '12 will exhibit Photoshop drawings with original photography, and senior Dana Miller, who is concentrating in ceramics and German Studies, will show two ceramic objects—a handbuilt sculpture and a wheel-thrown teapot. "My senior thesis is in ceramics and will only have sculptures, but at this show, I wanted to represent the tableware I also enjoy making," said Dana.
Lia Russell-Self '11 will be part of a spoken word performance March 24 at 8 p.m., and Isabel Filkins '10, assistant to the technical director of the Daniel Arts Center at Simon's Rock, will be the lighting designer for a collaborative dance performance April 7 at 8 p.m.
Gallery hours are daily, 8 a.m. to 4 p.m.