Abigail Wagle Receives First Ever Kilpatrick Athletic Center Student Award
Abigail Wagle was a frequent visitor to the Kilpatrick Athletic Center, but had no idea the time she spent there would be rewarded.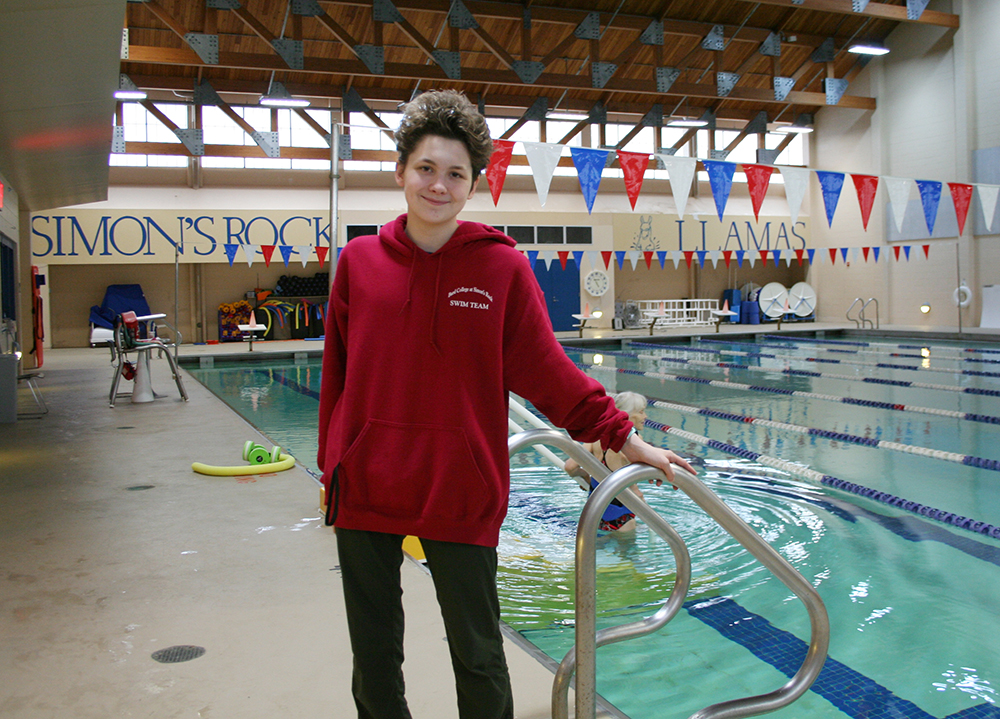 Logging 189 "uses," the first-year student at Bard College at Simon's Rock won a $25 gift certificate to a local restaurant of her choice. This new award was created by the Kilpatrick Athletic Center to recognize the student that uses the athletic center the most during the academic year.
Over the course of the 2017–18 academic year, Abigail logged most of her time in the pool, as a member of the Simon's Rock swim team. She specializes in the breast stroke and butterfly.
Runners-up included first-year Bard Academy student Ben Spahiu (171), sophomore Jotham Saunders (161), senior Andrew Ku (158), junior Jorge Martinez (157), and first-year College student Vivian Shi (153).
"We love seeing our students use the Kilpatrick," said Dave Collopy, director of athletics and facilities.