Timber Framing at Simon's Rock: A Full-Circle Moment for Alum Adam Miller '97
Timber framing is an art and practice with a storied history. For much of history, designing and constructing buildings was done through precise mathematics and physical labor. However, with the rise of industrialization, timber framing became less and less common for building designs. Timber framing experienced a revival in the 1970s which is still continuing today. This revival was furthered at Simon's Rock following a recent timber framing course taught by Simon's Rock alum Adam Miller '97 in August 2022, which concluded with a timber raising event on the lawn of the Daniel Arts Center. The timber structure, constructed by Miller, students, and staff, is currently remaining outside the Daniel Arts Center. It is portable and can be moved to different locations on campus, as well as be disassembled, moved and rebuilt.
Miller shared that he was excited to teach this course because when he was a student at Simon's Rock, one of the most important experiences he had was when Will Beamer, a well-regarded timber framer who recently passed away in June 2022, came to work on campus in the late 1990s. Miller learned how to combine timber framing with real-world ideas and built numerous timber structures on campus during his time at Simon's Rock. Miller has recently taught timber framing courses at the Hartwood School, where he taught adults courses in relatively simple, yet esoteric ways of building.
As evidenced by the structures he built during his time as a student at Simon's Rock and well into his career now, Miller has always had a passion for building things. He explained that "In the United States, there is a stark divide between manual and intellectual pursuits, which is unfortunate." Working at the intersection of these worlds is something Miller has done for many years. Teaching this course at Simon's Rock was a "full-circle moment" for him and he really wanted his students to experience how the two worlds inform each other.
Miller elaborated on how the history of carpentry in North America saw a reduction in the skill set needed to be successful in the field, aided by industrialization. Materials and structures began to be built into standard sizes and with cheap goods.
"Carpenters became 'installers' and 'assemblers' and had less agency over the craft," explained Miller. Furthermore, in Europe, architects, which translates to "master builder" in Greek, had always been the lead on projects for most of history. However, Miller explained that "it has only been in the last century that architects separated themselves from construction in an effort to 'legitimize' their profession over a trade." Which, as Miller noted, is an unfortunate example of the divide between the fields of architecture and construction in today's society.
This breadth of timber framing history, theory, and practical skill was shared with students enrolled in the course Miller taught. Teaching this course was particularly enjoyable for Miller because he could share and pass on the legacy of timber framing with a new generation.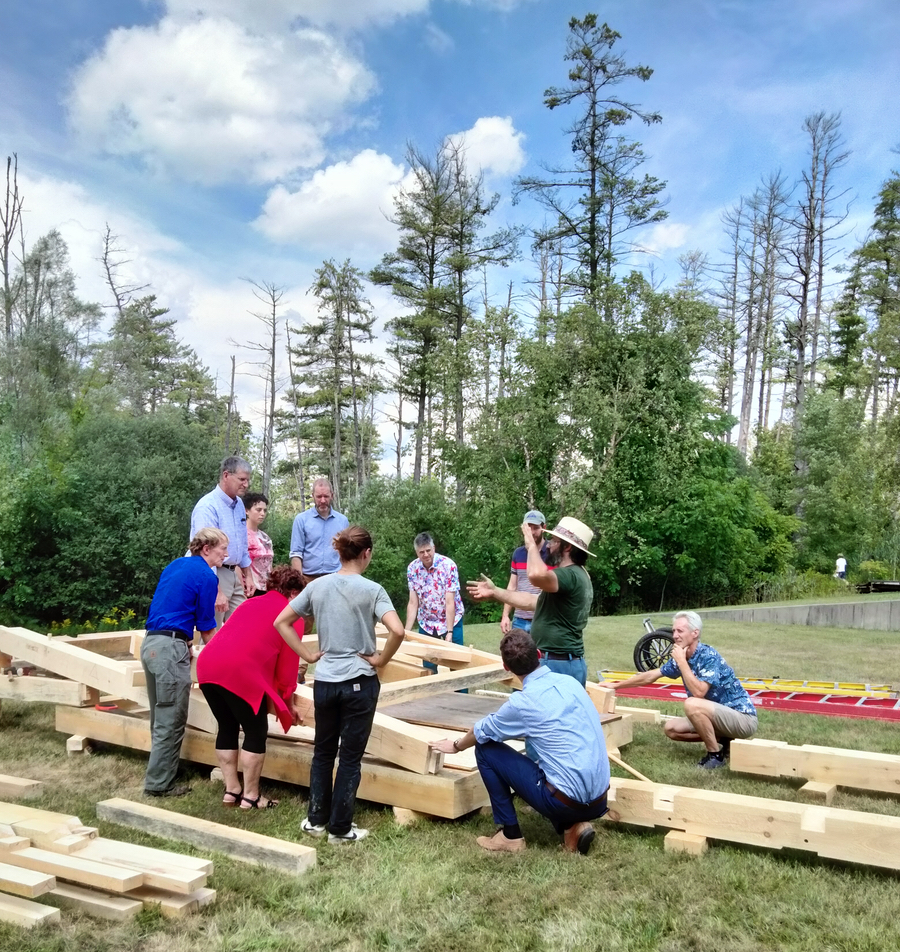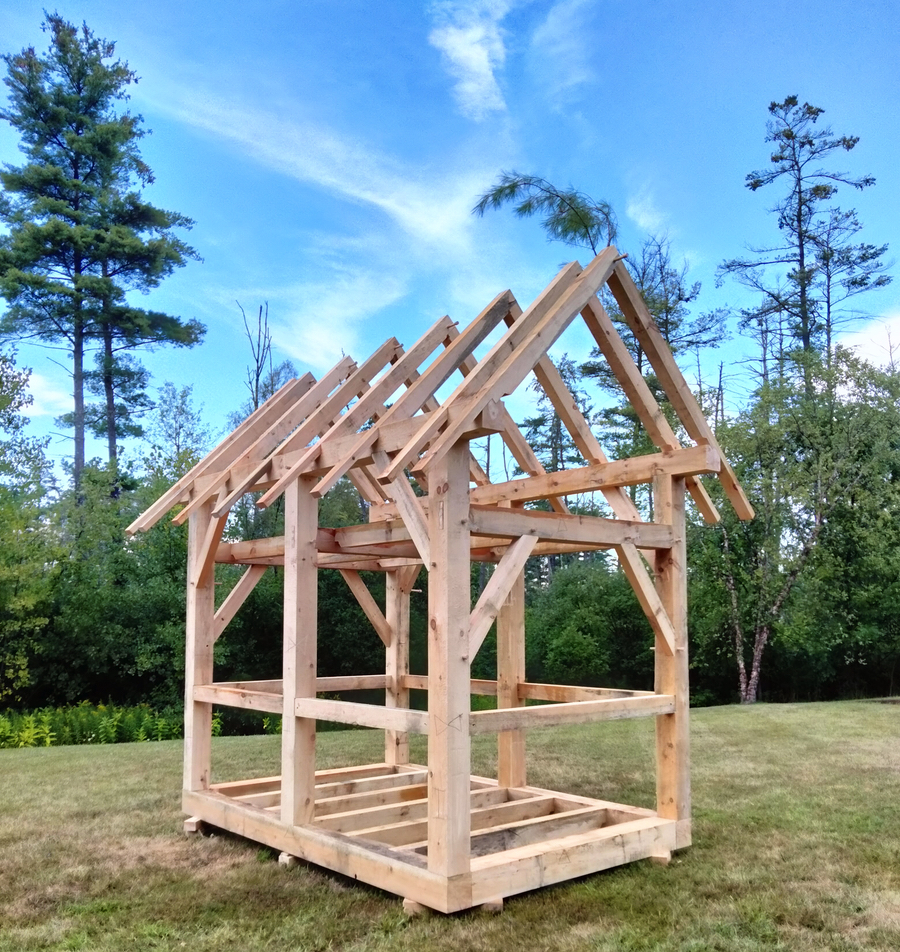 Adam Miller '97
Adam Miller (Simon's Rock '97) is an independent carpenter and consultant specializing in timber and log framing. His practice ranges from practical, vernacular projects in the New England square-rule tradition to complicated, innovative work that pushes the boundaries of organic-form scribing. He has a particular research interest in l'art du trait, the stereotomical drawing tradition of the French compagnon carpenters. A frequent presenter at conferences of the Timber Framers Guild and the Carpenter's Fellowship (UK), his articles have appeared in Log Building News, The Mortice and Tenon (UK), Scantlings, and Timber Framing, the technical journal of the Timber Framers Guild, for which he has served as editor since 2018. Adam teaches basic and advanced curricula for the Heartwood School (Washington, Mass.), the Timber Framers Guild Community Building Workshop program, and in private instruction. In addition to a wide variety of fabrication projects for private clients, his work for institutional clients includes unique and demanding projects for Dartmouth College, the Appalachian Mountain Club, the Mountaintop Arboretum (Tannersville, New York), YMCA Camp Becket, and the city of LaCrosse, Wisconsin. Adam lives in the hills of Vermont and travels widely for interesting projects.