Uncommon Journeys: Brooke Skinner Ricketts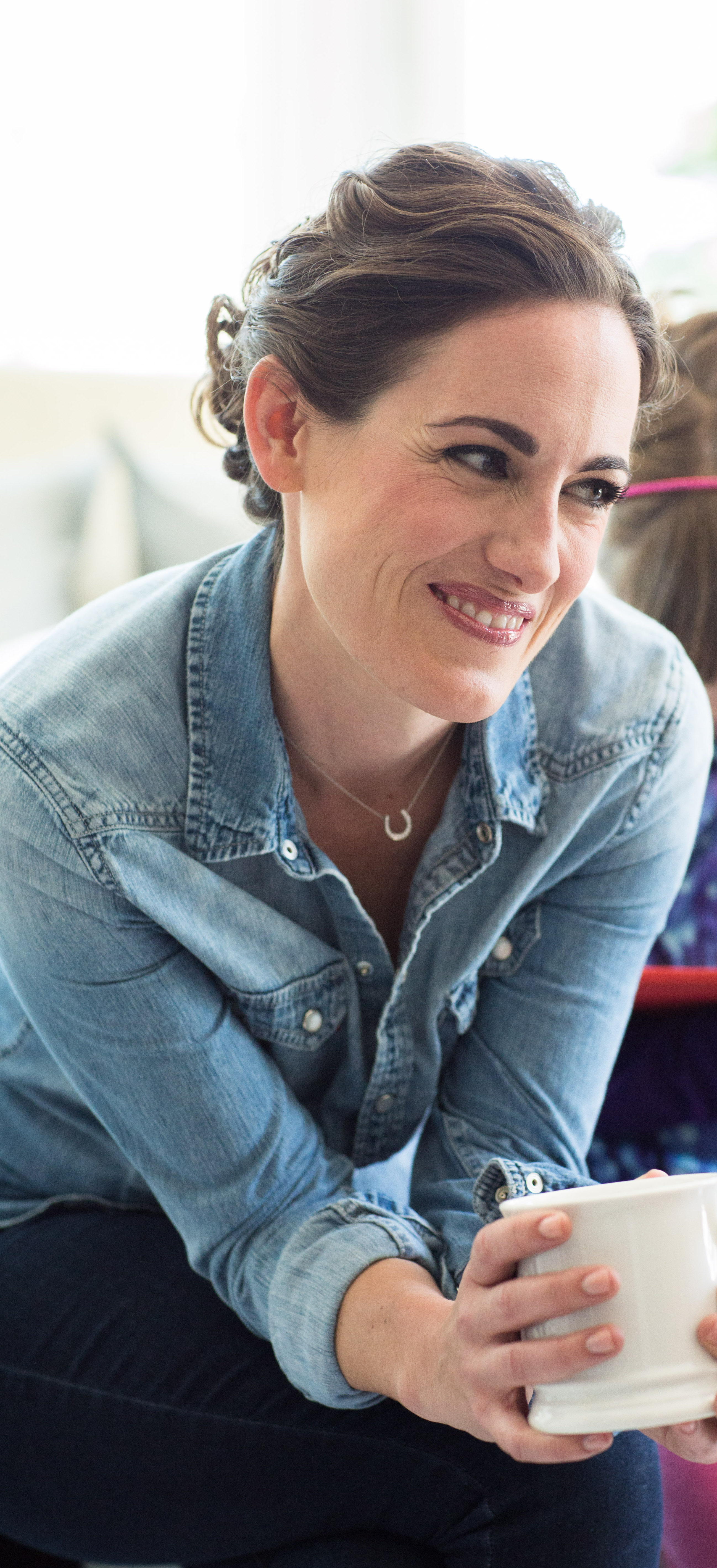 Alumna Brooke Skinner Ricketts returns to Bard College at Simon's Rock to deliver a special talk on her extraordinary career as a brand strategist and product innovator for companies as diverse as Twitter, Kraft, Ziploc, and BMW. The talk, entitled "Selling Out Early: Lessons from a Career on the Implosion Team," will be held on Thursday, September 29, at 7:00pm at the Daniel Arts Center. It is free and open to the public, but reservations are strongly recommended.

Using a combination of corporate success and social progressiveness is what Skinner Ricketts calls being on "the implosion team," that is "pushing against systems from the inside." With her wife Laura Ricketts, who is part owner of the Chicago Cubs, Skinner Ricketts is a vocal proponent of LGBTQ causes. In 2013, she co-founded She100, whose work, presence, and advocacy seeks to strengthen and support the greater LBGTQ community in Chicago.

"When I was asked to come speak," said Ms. Skinner Ricketts, "I imagined myself as a Rocker, and then I imagined how I would have reacted to someone like me coming to speak. I know I would have chuckled with my posse of 'weird girls with short hair and glasses,' as we called ourselves – and said, 'Man, what a sellout.' But the truth is that Simon's Rock set me up for an incredible journey." That journey – and the lessons she's learned along the way – will be the subject of her talk.

Ms. Skinner Ricketts graduated from Simon's Rock in 2001 and credits her experiences there with giving her the educational foundation in problem solving and critical thinking skills to turn her BA in Politics and Art History into a successful career as a brand strategist with some of the world's most exciting companies.

"Brooke's path has been extraordinary so far," says Dr. Ian Bickford, provost of Simon's Rock and an alumnus, "not just in terms of her tremendous career success but also in her dedication to issues of inclusion and equity. I'm thrilled that our students will have the opportunity to speak with her."

Skinner Ricketts will spend the day on campus connecting talking with students about their future career paths and issues of equity and inclusion. The talk, which Skinner Ricketts describes as being "more like a fireside chat," is part of a Simon's Rock alumni speaker series, Uncommon Journeys. This series celebrates the unusual paths and extraordinary successes of Simon's Rock alumni. Alums engage with the community through presentations and discussions that highlight their distinctive contributions in their chosen fields. Uncommon Journeys began last February with David Felix Sutcliffe, who screened his Sundance Award-winning film "(T)ERROR." The speaker series will continue this year as the College celebrates its 50th Anniversary.
ABOUT BROOKE SKINNER RICKETS
Brooke Skinner Ricketts is a digital and communications strategy expert. She is passionate about ideas that move people on a mass scale and in a cross-cultural, cross-channel manner. She has launched brands, technology, products, and creative campaigns around the world. A native of Louisville, KY, she has lived in Chicago for over 10 years where she has worked most recently at FinTech startup, Avant, and Twitter as head of brand strategy. Previous roles include head of Brand Strategy at DigitasLBi Chicago and San Francisco and Global Strategic Planning director on the SC Johnson account at Foote Coone & Belding. She has taught courses and been a guest speaker at the Miami Ad School, the Art Institute of Chicago, Columbia College, Northwestern University, 4As Transformation, and DMA2013. She has been honored as Crain's 2016 #Tech50, Crain's Chicago 40 Under 40, Leadership Greater Chicago Fellow, White House LGBT Tech Summit Fellow, and a member of the Economic Club of Chicago. She serves on the boards of SHE100, Housing Opportunities for Women and Cubs Charities.