Jennifer Browdy '77 and Audrey Kalman '77 Host Writing Community and Upcoming Events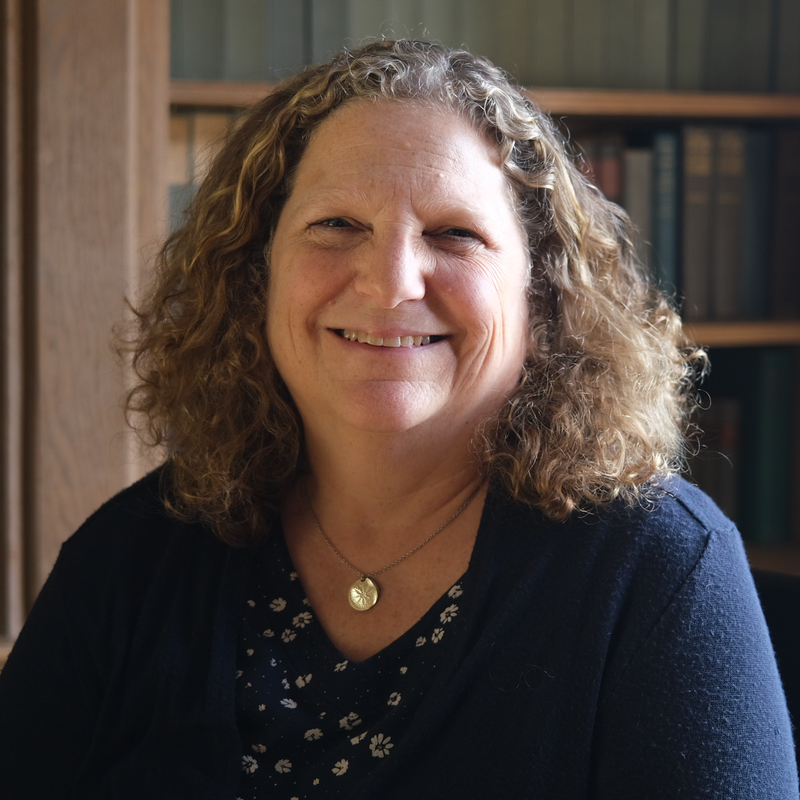 Alumni Jennifer Browdy '77 and Audrey Kalman '77 have co-founded the online literary community Birth Your Truest Story. Browdy is currently faculty at Simon's Rock as Professor of Comparative Literature & Media Arts and Division Head of Languages & Literature. As well as being an alum, Kalman is the daughter of Simon's Rock founding faculty member Eileen T. Handelman.
Browdy describes the idea for the name "Birth Your Truest Story" from Kalman's 20 years of experience as a birth doula, experience which she now applies to working with writers. Find more information on Birth Your Truest story here.
Interested in engaging more with Kalman and Browdy's work? In addition to Birth Your Truest story, Kalman is hosting a topical two-hour interactive event to engage with the thorny philosophical and practical questions raised by generative AI on September 30, 2023. For more information, please visit this link. Browdy and Kalman will also be hosting an in-person writing workshop atop Mount Greylock, the highest peak in Massachusetts, on October 11, 2023, with more information here.
Jennifer Browdy
Dr. Jennifer Browdy teaches literature, writing, and media arts with special interests in writing for social and environmental justice, arts activism, and women's leadership. Her memoir, What I Forgot ...And Why I Remembered was a finalist for the 2018 International Book Awards. Her writer's guide, The Elemental Journey of Purposeful Memoir, won a 2017 Nautilus Silver Award. She has also edited three anthologies of global women's literature: Women Writing Resistance in Latin America & the Caribbean (Beacon Press, 2017); African Women Writing Resistance, co-edited with Simon's Rock alumni Omotayo Jolaosho and Pauline Dongala (University of Wisconsin Press, 2010); and Writing Fire, co-edited with Simon's Rock alumna Sahra Bateson Brubeck (Green Fire Press, 2015).
She was the founding director of the Berkshire Festival of Women Writers, which ran from 2009 – 2016, offering a variety of events featuring women writers throughout Berkshire County, during the month of March, Women's History Month. She also founded, with Simon's Rock alumna Grace Rossman, the Butterfly Leadership Program for teen girls, which focuses on writing and public speaking as a pathway to leadership on social and environmental issues.
As publisher of Green Fire Press, she recently edited and published Gender Artist: A Mother's Poems About Raising A Queer Child in a Straight World by Lee Schwartz; Nature, Culture & the Sacred: A Woman Listens for Leadership, by Bioneers co-founder Nina Simons (Nautilus Gold Medal, 2018), and Wisdom Lessons: Spirited Guidance from an Ojibwe Great-Grandmother, by Native American activist Mary Lyons.
Dr. Browdy has published many articles and book chapters and has presented papers and offered workshops at many national and international conferences, including the Modern Language Association, the National Women's Studies Association, the African Studies Association, the Latin American Studies Association, the Bioneers Conference, the Transformative Language Arts Conference, Mt. Holyoke College, the Writers' Federation of Nova Scotia and Kripalu Center for Yoga and Health.
Dr. Browdy teaches courses in leadership, writing, and public speaking for social and environmental justice, women's leadership, and global women's literature. She has been teaching at Simon's Rock since 1994.
Audrey Kalman
Audrey Kalman writes literary fiction with a dark edge about what goes awry when human connection is missing from our lives. She is the author of three novels — The Last Storyteller (2021), What Remains Unsaid (2017), and Dance of Souls (2011) — and a book of short stories,Tiny Shoes Dancing (2018), which was shortlisted for the 2019 International Rubery Book Award. Her short fiction has appeared in a number of print and online publications. She served as editor of Fault Zone, the anthology of California writers produced by the SF Peninsula Branch of the California Writers Club, and served as the branch president and VP. Kalman was selected for a literary residency with the Shuffle Collective in 2020.