Daniel's Art Party: A Performing Arts Celebration at the Daniel Arts Center
The Daniel Arts Center at Bard College at Simon's Rock will present Daniel's Art Party, June 12 through July 1, a springtime celebration of community and the arts curated by renowned Los Angeles theater, opera, and film artist Ken Roht.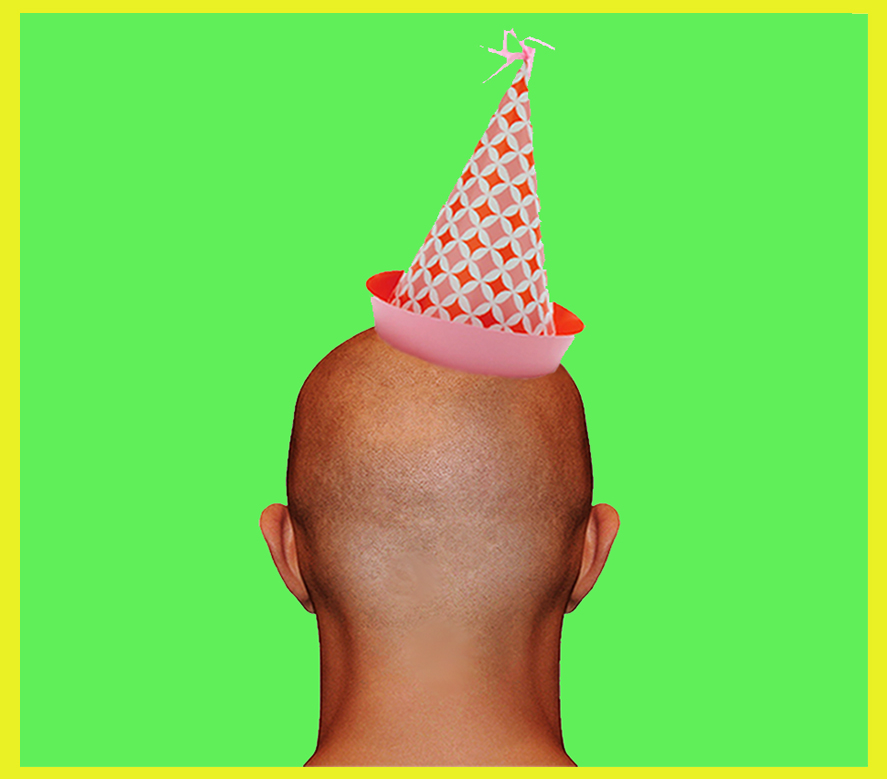 Envisioned as a festival to encourage audiences to "come to the party" and play amongst our interactive, immersive entertainment—Daniel's Art Party will titillate audiences of all ages and proclivities with unique, professional, and culturally diverse shows.
"It's just another vision from the gleefully twisted world of Ken Roht, a choreographer-director-writer-performer and all-around theatrical auteur who matter-of-factly calls his work 'avant-garde song and dance—you know, whimsical, surrealist music theater,' as if we all know what he's talking about," said Rob Kendt, editor of American Theatre magazine.
Ken's signature brand of whimsical surrealism will infuse the many interactive, multimedia offerings that will populate Daniel's Art Party. The events include a site-specific, pop-art ballet titled "Edward Elgar's Variations Tour," incorporating every inch of the gorgeous Daniel Arts Center and featuring the Berkshires' very own Martin Aspery as Elgar and choreographed by Andrea Blacklow and Ellen Gorman of Moving Arts Exchange and featuring M.A.X. dancers; a sprawling campus-wide, theatrical scavenger hunt created by director/designer Michael Counts, who The New York Times calls a "master of immersive theater," with art design by fiber artist and sculptor Huck Elling, in which teams of audience members compete for prizes; a majestic choral concert gone hilariously awry featuring popular director/actor James Warwick and the Lenox-based Cantilena Chamber Choir; The Secret City, a postmodern, secular revival show, led by Obie Award-winning performance artist Chris Wells; a collaboration with Railroad Street Youth Project and other community organizations to create a unique, indoor county fair; a collaboration with the Berkshire County firefighters on a spoken word concert; and much more.
"Daniel's Art Party is a festival of individual offerings, but it's also a single, interconnected theatrical expression, investigating the beauty, humor, strength, and resilience of communities coming together to create a more enlightened and empowered whole," said Ken. "As the artistic director of the festival, my focus will be to involve students and faculty from Simon's Rock and the Bard College in Annandale-on-Hudson, community organizations, and artists from all over the Berkshires, New York City, and the national arts community."
"We invite the entire South Berkshires community and visitors to Great Barrington to celebrate our capacity to be surprised, our potential for wonder, and our need for laughter," said Ian Bickford, provost and vice president of Bard College at Simon's Rock. "At Simon's Rock we have always sought to nourish curiosity and creativity. Daniel's Art Party, under Ken Roht's brilliant direction, is an affirmation of those values at a time when we need them more than ever."
Stay tuned for the weekly Daniel's Art Party podcast and the March 1 program announcement. Learn More About the Party.
For more information on this and other events at Simon's Rock, call 413-528-7400 or email danielartscenter@simons-rock.edu.
ABOUT KEN ROHT
Ken Roht is a renowned theater, opera, and film director from Los Angeles. As a filmmaker, Ken's Perfect Cowboy premiered at Los Angeles Outfest, in the Directors Guild of America. The festival celebrated Ken as one of their top five writer/directors to follow, "5 in Focus."
Ken's director/choreographer work has been experienced at Disney's REDCAT, 3-Legged Dog in NYC, Bard Summerscape, The Ford Amphitheater, Chicago Opera Theater, several times at Long Beach Opera, and for seven seasons at Evidence Room/Bootleg in Los Angeles, as the creator of the 99c Show spectacles.
His writing was granted and/or commissioned by Center Theater Group, Rockefeller Foundation, Durfee Foundation, Dance Theater Workshop, California Arts Council, and Bloom Projects. He is a recipient of the Audrey Skirball Kenis $45,000 TIME Grant and the Department of Cultural Affairs COLA Grant.
Ken choreographs for other directors, notably for Michael Counts at New York City Opera and New York Philharmonic, La Jolla Playhouse, Yale Repertory, Oregon Shakespeare Festival (for seven consecutive years), Getty Villa, Mark Taper Forum, Dorothy Chandler Pavilion, South Coast Rep, and Lookingglass in Chicago.
As a performer, Ken has sung lead roles in several rock and progressive operas; acted in videos by artists Bill Viola, Paul McCarthy, and Winsome Brown; recently danced in Florence + The Machine's "What Kind of Man" video; and was a company member of the auteur Reza Abdoh's Dar-a-Luz international, experimental theater company.