Kilpatrick Athletic Center Connects With Diverse Community
In a recent interview on Great Barrington-based radio station WSBS, David Collopy, director of the Kilpatrick Athletic Center at Bard College at Simon's Rock, familiarized listeners with the complex and its connection to the community.

Listen to WSBS Interview
The Kilpatrick, which opened in 1999, was recently featured as the Southern Berkshire Chamber of Commerce Business Spotlight. In conversation with radio host Jesse Stewart during his segment Let's Talk, David shared that "quite often, the Kilpatrick is actually the first connection for the community to the campus."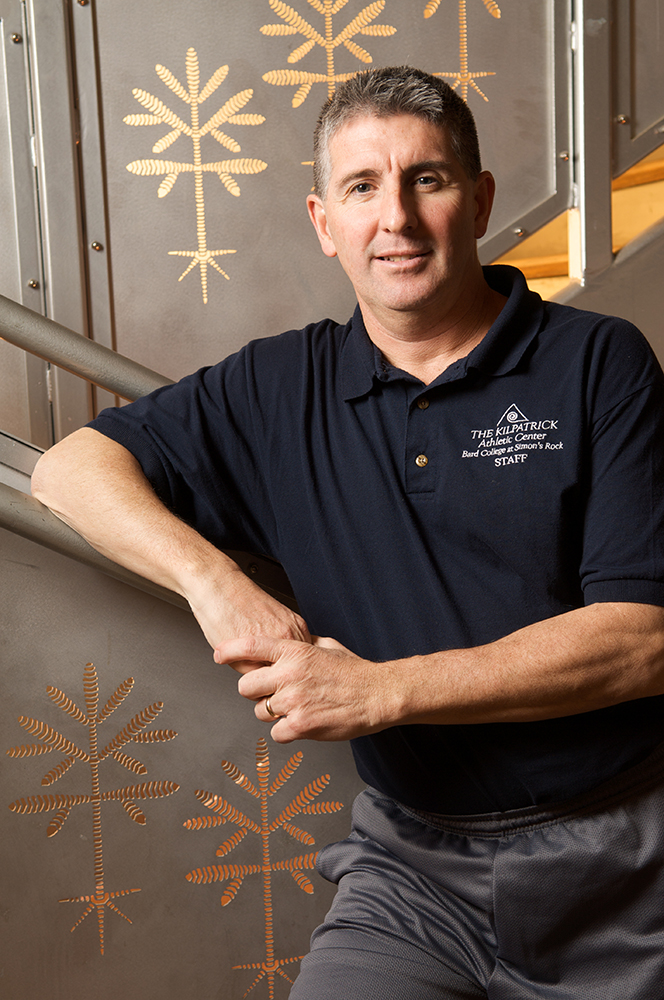 David, who has been at the Kilpatrick a little over 17 years, coordinates with multiple community groups who use the complex, and helps arrange the various events that take place at the athletic center. The Kilpatrick has plenty of options for fitness and recreation—from the fitness center and spring-fed pool, to the various courts, running track, and rock climbing wall. The facility also offers a variety of classes and programs, including swim lessons with SwimAmerica.
A diverse community uses the Kilpatrick, and there is a great intermingling of students, faculty, and staff of Simon's Rock, with community members. David enjoys seeing these groups socializing in a positive way. "By coming to the Kilpatrick, members interact with so many interesting people."
The Kilpatrick Athletic Center is a welcoming gathering place on the campus of Simon's Rock, from the caring and professional staff, to the members who make it come alive.