Chemistry Professor Cycles for a Good Cause
Chemistry Professor David Myers took up cycling two years ago, while in Australia on sabbatical from Bard College at Simon's Rock, and has paired his growing interest in the sport with helping others.
On September 24, 2017, on a 90-plus-degree day, David, who also leads the Division of Science, Mathematics, and Computing at Simon's Rock, was one of 324 cyclists of all ages and experience levels to participate in the seventh annual Will Bike 4 Food event to benefit The Food Bank of Western Massachusetts. The event raised more than $130,000 to help 223,000 food insecure individuals in Western Massachusetts, including Berkshire County.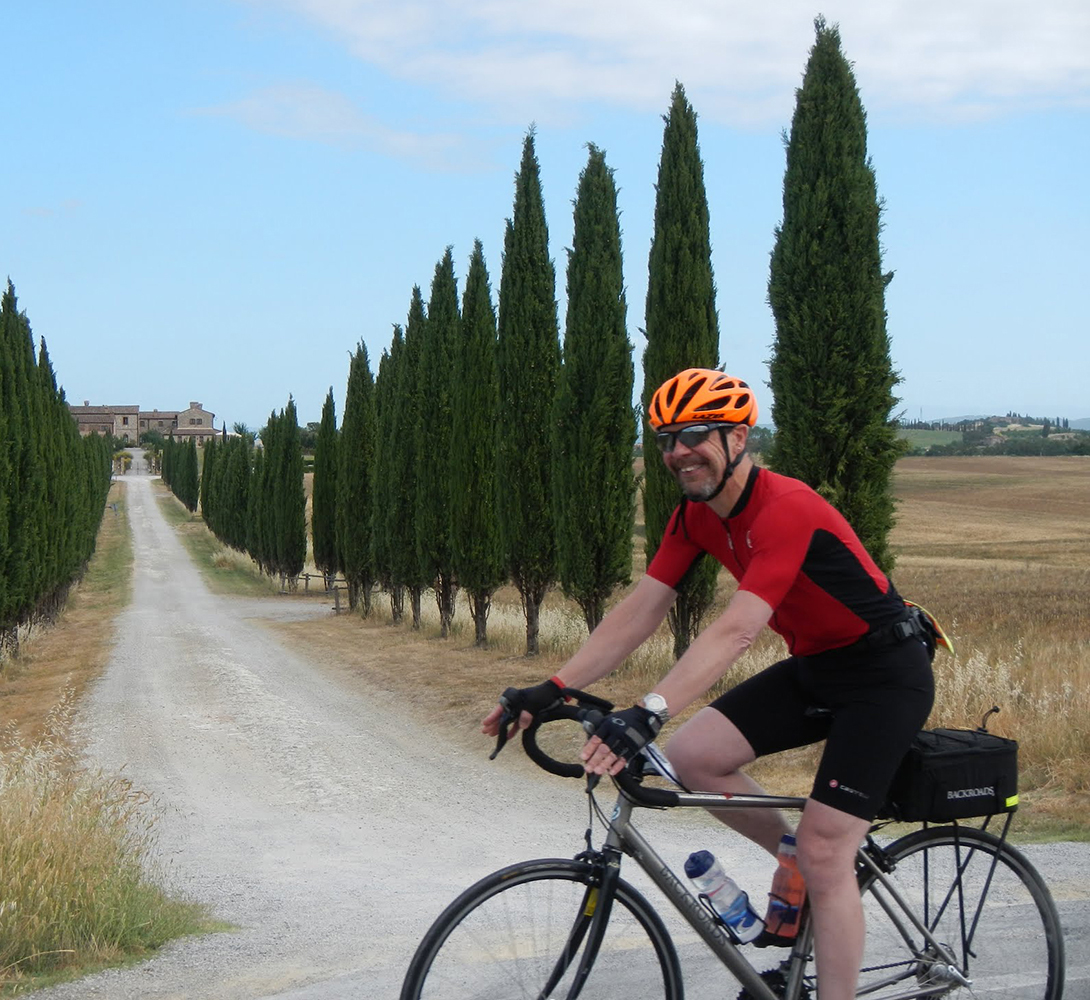 David cycling in Italy last summer.
David has helped raise money through cycling before, participating in a ride for cancer at the beginning of that August through the Litchfield Hills of Connecticut, but this was his first time riding for the food bank. He decided to ride after seeing a flyer for the event in Berkshire Bike and Board in Great Barrington, where he is a patron.
David raised $450 for the food bank. Fellow Simon's Rock faculty member Amanda Landi, assistant professor of mathematics, was also a first-time participant in this ride, raising just over $200. She, too, has previously raised funds through cycling.
For this benefit ride, David did the half-century ride—50 miles through a portion of Massachusetts known as Pioneer Valley. It was tough due to the heat, but he thinks he would do this same ride again. The ride provided an opportunity to do something useful, while enjoying the sport of cycling, and keeping healthy. "I really like riding with people; it pushes me to do better."
David is a member of the Berkshire Cycling Association, which hosts cycling opportunities for different levels of experience. Riding with a group is "not a race, it's an event. It's a way to connect with other cyclists."