Dawnland Wins Emmy | September 26, 2019
September 26, 2019
Dawnland wins Emmy Award for Outstanding Research. The documentary, co-directed by Ben Pender-Cudlip '01, focuses on stolen children and cultural survival.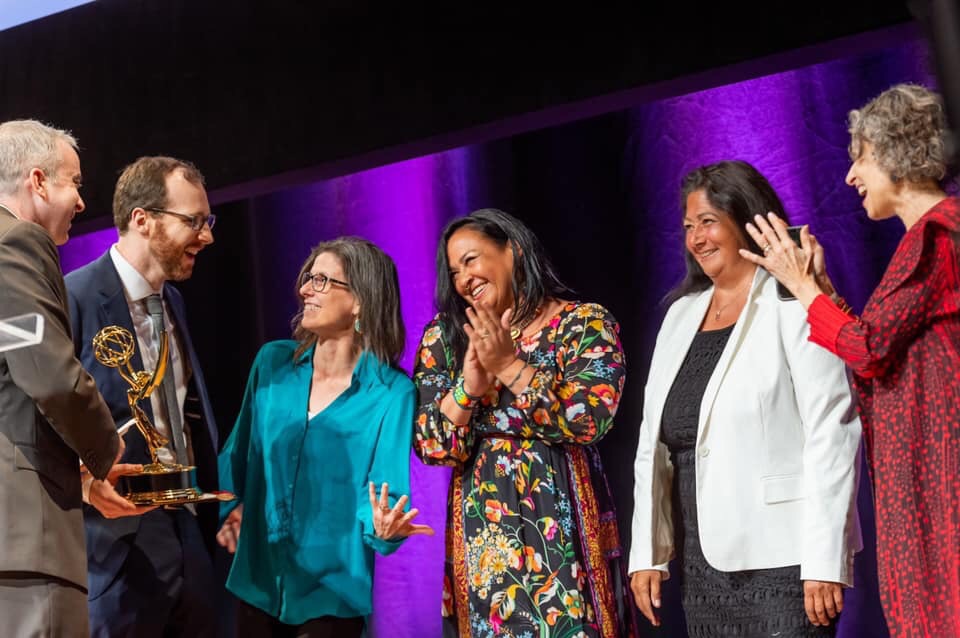 In Dawnland, viewers witness Wabanaki people revealing their stories to a historic truth commission. The commission's headline finding is that cultural genocide persists in Maine because the child welfare system continues to remove Native children from their homes and tribes at an alarmingly high rate. During the production of Dawnland, the filmmakers spent two years in and around Wabanaki communities, gathering more than 450 hours of footage and meeting tribal members and individuals impacted by the state-run foster care system.
"The award truly honors everybody who shared their stories with the truth and reconciliation commission. We want to uplift Maine-Wabanaki REACH, who carry the responsibility of seeing through the TRC recommendations, and working toward restoration to Wabanaki and non-Native communities."

-Ben Pender-Cudlip '01
The movie is part of the PBS Independent Lens 2018 series. It screened at Simon's Rock in 2018.
Co-Directors Ben Pender-Cudlip '01 and Adam Mazo share the Emmy with Upstander Project learning director Dr. Mishy Lesser and editor Kristen Salerno. Pender-Cudlip '01 and Mazo are also co-directors of Dear Georgina (2019) and
First Light (2015). Dawnland composer Jennifer Kreisberg was also nominated for Outstanding Music. Pender-Cudlip '01 has directed over a dozen short documentary films and is in post-production on the upcoming feature film Tethys.