Pulitzer Prize-Winning Historian to Deliver W.E.B. Du Bois Lecture
Dr. Eric Foner on the "Significance of Reconstruction in American History"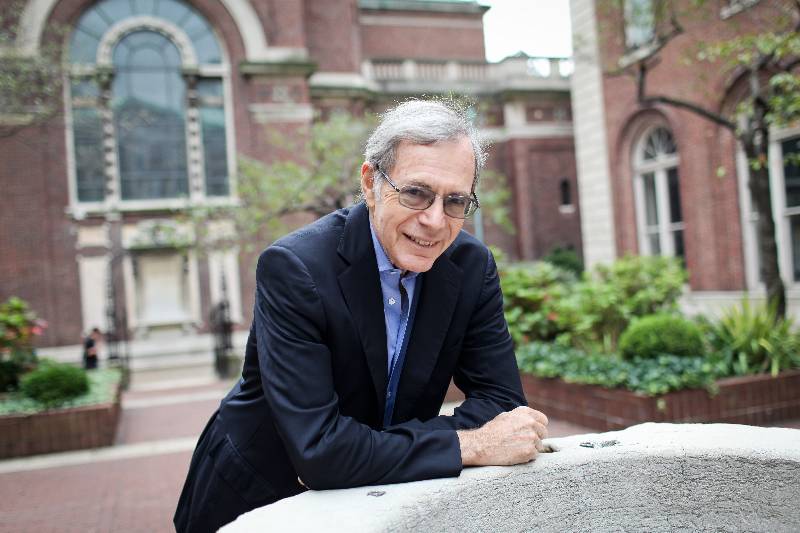 DeWitt Clinton professor of History at Columbia University, author, and Pulitzer Prize-winning historian, Dr. Eric Foner, will deliver the 22nd Annual W.E.B. Du Bois Lecture at Bard College at Simon's Rock. Dr. Foner's talk, "Du Bois, 'Black Reconstruction,' and the Significance of Reconstruction in American History," will take place Thursday, April 12, at 7 p.m. in the Daniel Arts Center's McConnell Theater. The lecture is free and open to the public. Register to attend.
The annual W.E.B. Du Bois Lecture at Simon's Rock celebrates the legacy of civil rights activist, NAACP founding member, and Great Barrington native W.E.B. Du Bois. As Great Barrington continues to celebrate the 150th anniversary of Du Bois's birthday, Simon's Rock is proud to host this talk, by one of America's most prominent historians, on the relevance of Du Bois and his writing to contemporary politics and problems.
Du Bois profoundly influenced Professor Foner's scholarship. "I am delighted to deliver the Du Bois Lecture, partly because Du Bois was a friend of my family back in the 1940s and 1950s, but even more because his book Black Reconstruction in America set the agenda that still shapes our understanding of that pivotal era," said Dr. Foner. "Challenging the then prevailing interpretation of Reconstruction as a time of misgovernment caused by granting black men the right to vote, Du Bois saw it as a pivotal moment in the history of American democracy—the first attempt to establish biracial governments and to accord African Americans the same constitutional rights as whites. Its failure left these and other issues to future generations and we are still grappling with how to achieve Reconstruction's goals."
About Eric Foner
Eric Foner received his doctoral degree at Columbia University under the supervision of Richard Hofstadter. He is one of only two persons to serve as president of three major professional organizations: the Organization of American Historians, American Historical Association, and Society of American Historians, and one of a handful to have won the Bancroft and Pulitzer Prizes in the same year. In 2011, he was awarded the Pulitzer Prize for History for his book The Fiery Trial: Abraham Lincoln and American Slavery.
Professor Foner's publications have concentrated on the intersections of intellectual, political, and social history, and the history of American race relations. His books include: Free Soil, Free Labor, Free Men: The Ideology of the Republican Party Before the Civil War (1970; reissued with new preface 1995); Tom Paine and Revolutionary America (1976); Nothing But Freedom: Emancipation and Its Legacy (1983); and Reconstruction: America's Unfinished Revolution, 1863-1877 (1988). Dr. Foner received the American History Book Prize in 2016 for Gateway to Freedom: The Hidden History of the Underground Railroad. His latest book, Battles for Freedom: The Use and Abuse of American History, a collection of essays from The Nation magazine, appeared in 2017.