Dance Program Celebrates Creativity in First Ever Weekend-Long Festival
Twice annually, Simon's Rock students and faculty in the dance program come together to present their work to the community in a vibrant celebration of dance.
Due to an overwhelming number of students who expressed interest in the dance program, the fall concert was extended into a weekend-long festival. Two programs showcased a total of 24 dance pieces, and featured 45 student dancers in performances created by 20 student, and two faculty, choreographers.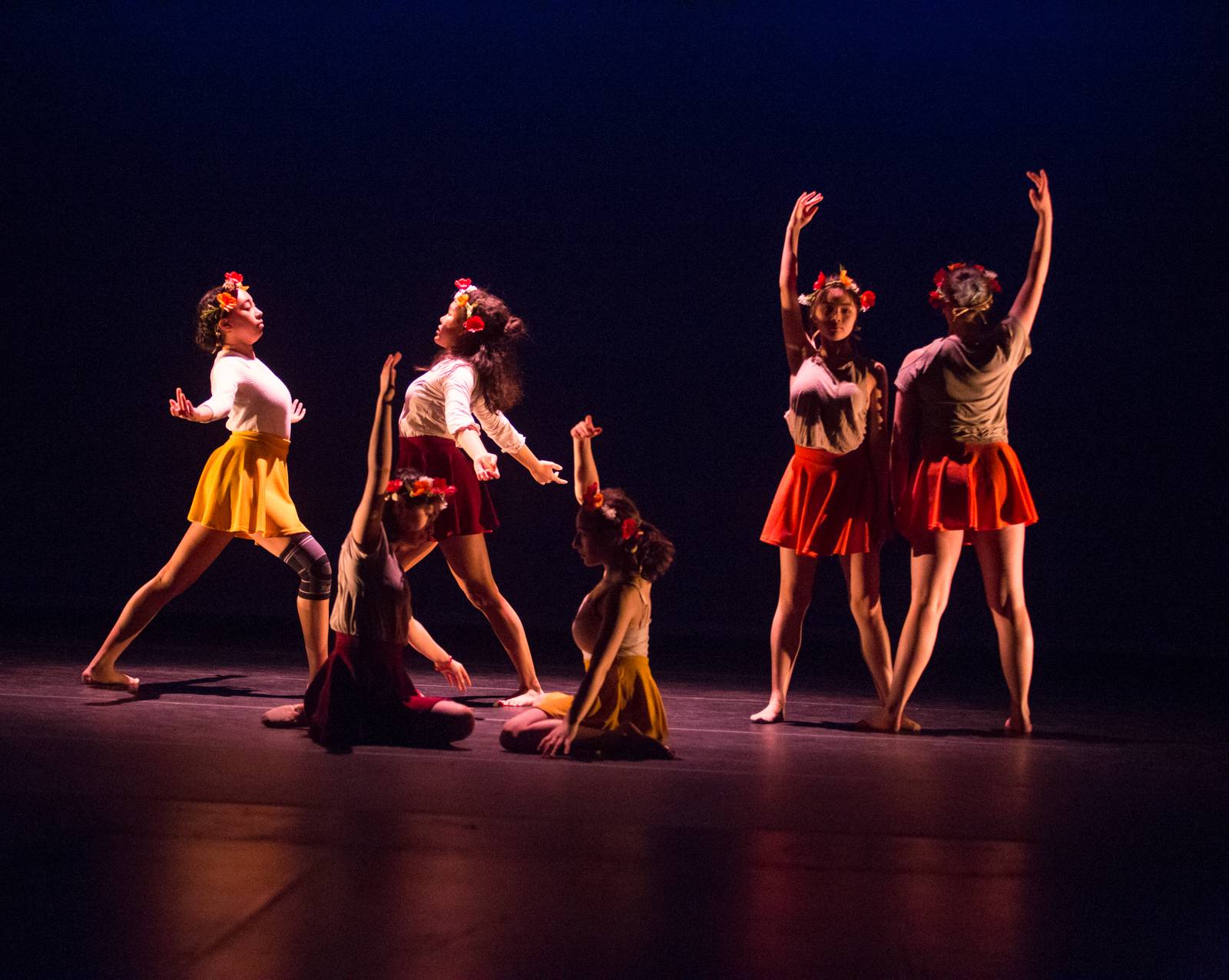 Faculty in Dance Kati Garcia-Renart, who directed the program—and choreographed a piece for this first ever dance festival—guided and supported the students throughout the semester-long process. Isabel Filkins, assistant to the technical director of the Daniel Arts Center and an alumna of the dance program, choreographed two pieces.
The dance pieces showcased a wide range of both creative and cultural expression. The first program, featuring works and performances by first years and sophomores, took place at 7:30 p.m. December 8 and 2 p.m. December 9, and the second program, featuring works and performances by juniors, seniors, and faculty/staff, took place at 7:30 p.m. December 9 and 2 p.m. December 10. The dances were performed in the McConnell Theater of the Daniel Arts Center, 84 Alford Road, Great Barrington, Massachusetts. The dance festival was free and open to the public, and each program lasted approximately 90 minutes with a short intermission.
Kati noted that "both programs are diverse and eclectic," featuring original choreography in a wide variety of genres, from modern to flamenco to Chinese classical to tap. "I am just amazed at what the students bring to the table. I am always moved by the creativity that comes out of their work," said Kati. Whether they come from a dance background or not, the students show great conviction and expression in their work.
"Dance helps make the students stronger in their individuality."

-Kati Garcia-Renart,
Faculty in Dance, Bard College at Simon's Rock
One of Isabel's pieces, Time, "is about the way in which we move through life in the same spaces, but are often experiencing those spaces on a very different timeline. Whether it be differences in age, in the speed at which we are traveling, or in our perception of how time might be dragging on, these diverse experiences can either bring us together or create divisions and a sense of disconnect."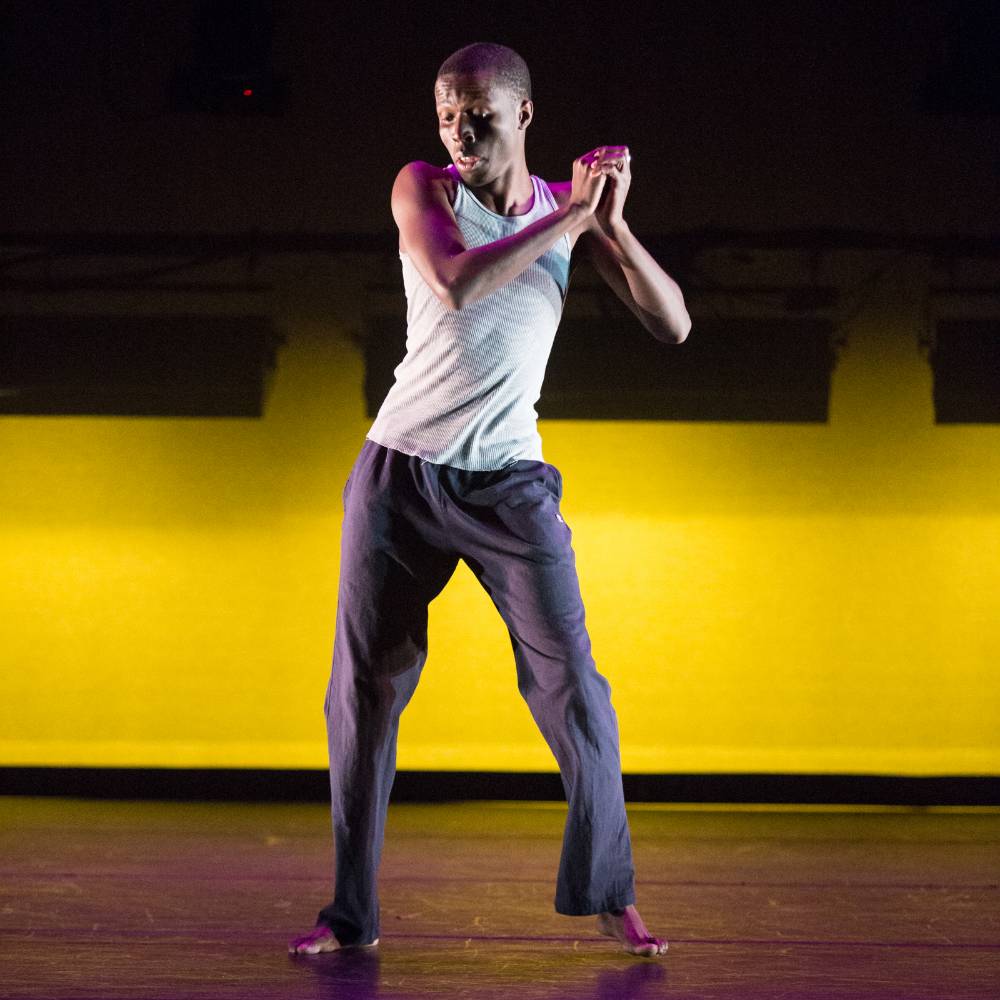 For some students, Kati said "dance is a part of their life." Some come to Simon's Rock with a full dance background, but most will take their first ever dance class. Inspired by their experiences, some of these students then choose to continue on and concentrate in dance.
An inspiring example is senior Danielle Pendleton, who said, "I have always loved movement and dancing, but did not receive any formal training until I came to Simon's Rock. I took a dance class my first semester to try something new, and then I fell in love with it and decided that I would concentrate in dance." This was Danielle's seventh dance concert as a dancer/choreographer, and she plans on choreographing and composing music for an eighth piece this spring semester.
Behind the scenes, Isabel helped Kati organize the programs, while John Musall, lighting designer and technical director of the Daniel Arts Center—who has designed for hundreds of dance and theater productions—guided the students working backstage. Another first this year: faculty member, alumnus, and costume designer George Veale '98 worked with students on the costumes for the festival.