Second Annual Gospel Concert
GREAT BARRINGTON, MA—Bard College at Simon's Rock will kickoff its Black History Month celebration with the Second Annual Gospel Concert on Saturday, February 4, 2017 at 7 p.m. in the Daniel Arts Center. The concert will feature a range of traditional and contemporary gospel music by returning choirs from the Macedonia Baptist Church of Albany, NY—Praise Ensemble, Ivey Squared, and Mount Pleasant Liturgical Dancers—and the Shiloh Youth Choir of Hudson, NY. This event is free and open to the public.

The concert will also feature special performances by Rufus Jones, Co-Founder and President of the James Weldon Johnson Foundation, and Arielle King, a Simon's Rock junior and the impetus behind the annual event. Jones will lead the audience in a rendition of Johnson's Lift Every Voice and Sing, also known as the Black National Anthem. King will perform as both a soloist and a member of her church choir, Macedonia Baptist Church Praise Ensemble.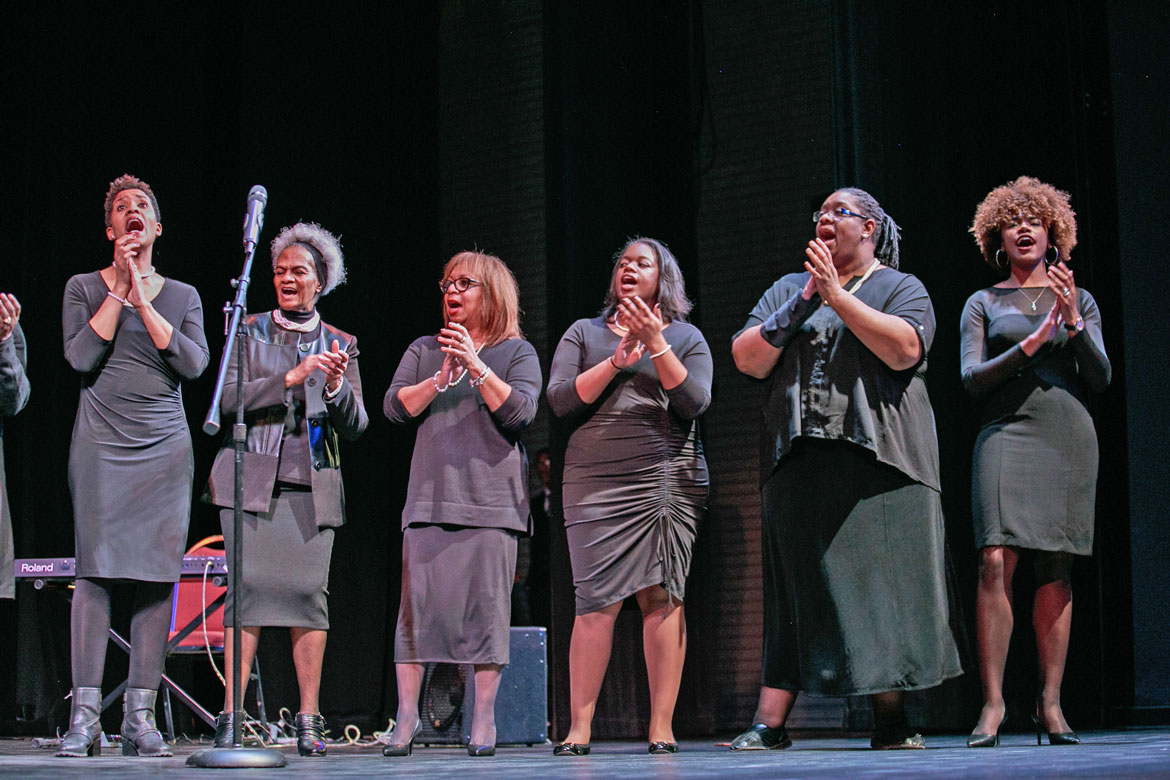 "James Weldon Johnson wrote the words to Lift Every Voice And Sing in 1900 for 500 school children in Jacksonville, Florida. And in 1926 he purchased his country home with his wife, Grace, in Great Barrington, Massachusetts to write his other famous works," Jones says. "I feel that James and Grace's spirit will be lifted in 2017 as the students of Simon's Rock lift their voices, stand, and sing his words in harmony during this gospel celebration."

"It's a great way to kick start black history month and to engage the community through the arts," says King. "Gospel music has such a special place in my heart and I'm so proud and blessed to present the Second Annual Simon's Rock Gospel Concert!"

The Second Annual Gospel concert marks the first of many 2017 programs celebrating diversity at Simon's Rock. Upcoming events include award-winning poet Ursula Rucker on March 4 and a lecture by Du Bois Speaker, President of the NAACP Cornell William Brooks on March 8. Opening for Ursula Rucker will be our second collaborative performance of the Race Monologues with Bard Annandale. For more information visit simons-rock.edu/events.