Growing Better Great Barrington Initiative | June 27, 2022
June 27, 2022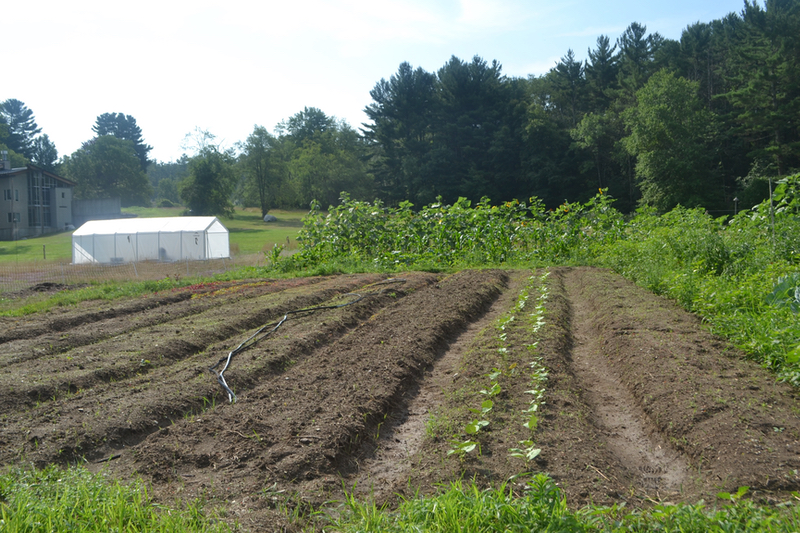 by Fiona Scruggs
Bard College at Simon's Rock is "growing better" in Great Barrington through its involvement with the Growing Better Great Barrington initiative and leadership from Associate Dean of Studies John Morrell. Morrell is a member of the Strategic Sustainability and Livability Committee in Great Barrington, a town advisory body. He first became involved with the committee by way of a climate fiction class he was teaching at Simon's Rock. As part of his course, he was thinking about the climate over long-term time horizons and how the local environment of Simon's Rock and Great Barrington might be impacted, as well as what steps might be taken to build resilience. Morrell is also a member of the Sustainability Committee at Simon's Rock, along with fellow faculty members Tom Coote and Chris Coggins, as well as invited students.
Beyond the campus of Simon's Rock, the Town of Great Barrington received the Growing Better Great Barrington grant in early spring 2022 to partner with the Conway School of Landscape Design, which specializes in small and community-scale planning, to conduct a study and create a report aimed at increasing local food security and food production in the context of climate change. Through his work with the Sustainability and Livability Committee, Morrell became a part of the core team steering the grant, along with members of the Agricultural Commission and the town Planning Board.
The first phase of the grant involved two community forums to bring together local stakeholders and gather input and expertise from individuals and organizations working on food security in South County. Several Simon's Rock faculty and students participated in these forums. The faculty involved were Maryann Tebben, Chris Coggins, and John Morrell, along with Simon's Rock students involved in the Farm Club. The Simon's Rock Farm is a major focus of the Simon's Rock Sustainability Committee, especially with food and farming overlapping with students involved in the Food Studies and Environmental Studies programs.
Part of The Conway School's considerations were land access and community garden initiatives. One recommendation of the report based on the grant's findings was that Simon's Rock has potential to be a food and farming resource for the local community. The ways in which Simon's Rock could partner with community initiatives could include amplifying community-facing aspects of the campus farm and partnering with the town to develop community garden plots.
Over the summer, several students will be participating in internships on the Simon's Rock farm. Simon's Rock has worked with local organizations such as Greenagers, and there is more opportunity for further youth development and future goals of donating food to local food banks and operating a CSA (Community-Supported Agriculture) through the Simon's Rock Farm and the Growing Better Great Barrington initiative.