A Hackathon on Social Change and Open Data
by Alan Murphy
Simon's Rock has been hacked! On a recent weekend, the Fisher Science and Academic Center was home to the first-ever hackathon hosted by the school's computer science club.
The event was a joint effort of club co-presidents Vijay Pillai '13 and Spencer Kee '13, faculty advisor Aaron Williams, and two developers from Google's New York office, Miriam Melnick '08 and Marc Howard. All five carefully orchestrated the 24-hour marathon via Google Hangouts.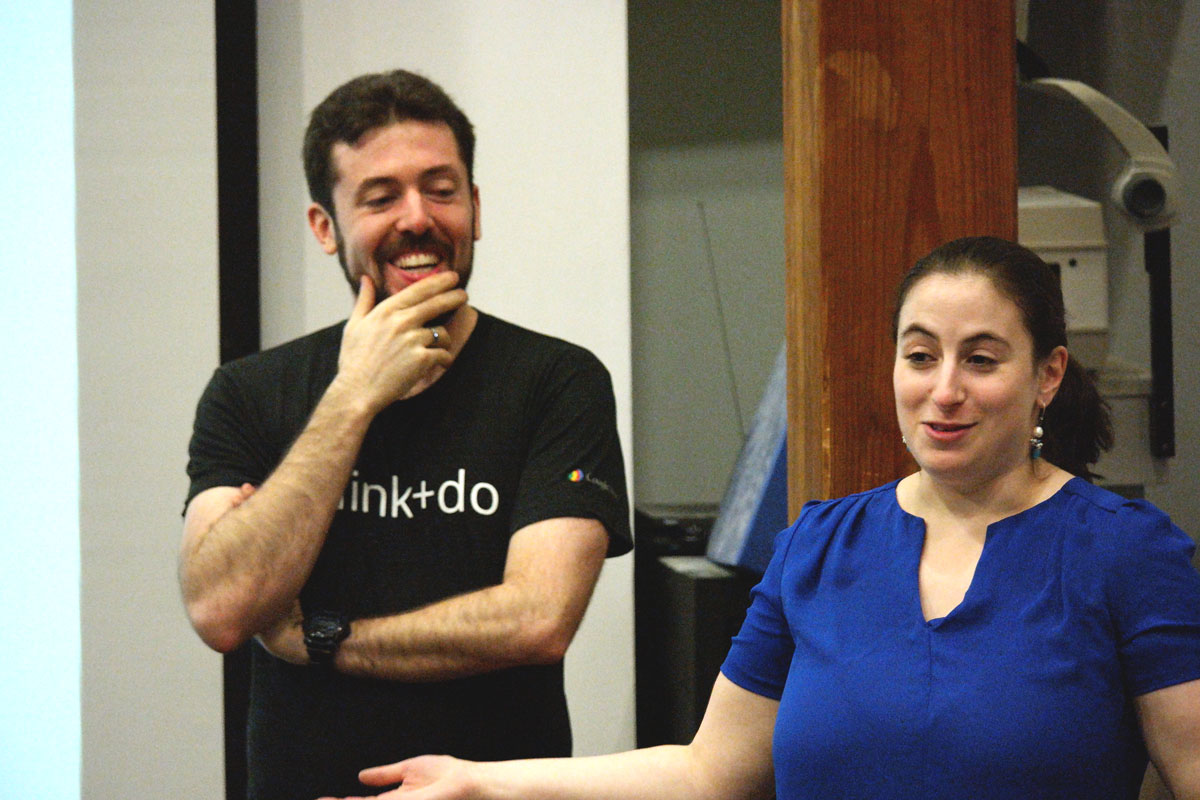 Miriam kicked off the event talking about her time at Simon's Rock and then Columbia University. Describing her educational and professional path, she shared a message of persistence and encouragement that resonated with the packed audience. Miriam noted that she applied to Google three times before being hired and detailed her work on the College Scorecard at the tech giant. An accompanying video showed President Obama explaining how the Google scorecard played an important part in his efforts to help young people make the right decisions about their educations.
Google developer Marc Howard then shared with the audience his work helping to protect free speech around the world. He harnesses Google's massive computing power to counteract malicious coders who use armies of bots to shut down public access to websites through distributed denial-of-service (DDoS) attacks. All sorts of organizations have been targeted by such assaults, including news groups and financial companies, and even national governments. Marc also shared with the students a URL (http://www.digitalattackmap.com/) that offers a real-time view of the many DDoS attacks taking place on a given day.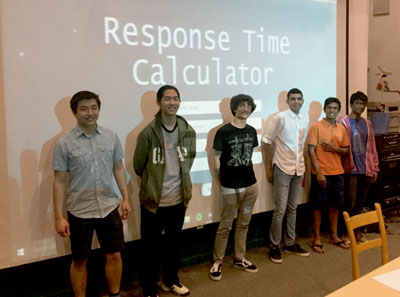 And then the real fun began. After fueling up on pizza and Google swag, attendees broke into teams and were coached on the technical essentials of a daylong hackathon. There were app-making roles for everyone—even those attendees without coding experience. Each team was tasked with using open-source data to develop software that would contribute to positive social change.
Simon's Rock was more than up to the challenge. Among the winning projects: an app that makes the effects of a country's GDP easy to visualize, a digital map that shows crime data throughout the US, a map that shows the time it will take for emergency services to reach various locations, and a resource through which to look up where Rockers have studied abroad in the past.
Kudos to the organizers for putting together an exciting—and bug-free—event.