Bard College at Simon's Rock: the Early College
Simon's Rock Provost Supports Lowering Voting Age
Ian Bickford, vice president and provost of Bard College at Simon's Rock, supports lowering the voting age.
In an opinion piece in the September 8 edition of the Times Union, Ian provides compelling reasons why 16- and 17-year-olds should be allowed to vote.
Read Ian's commentary: Teens are ready to vote.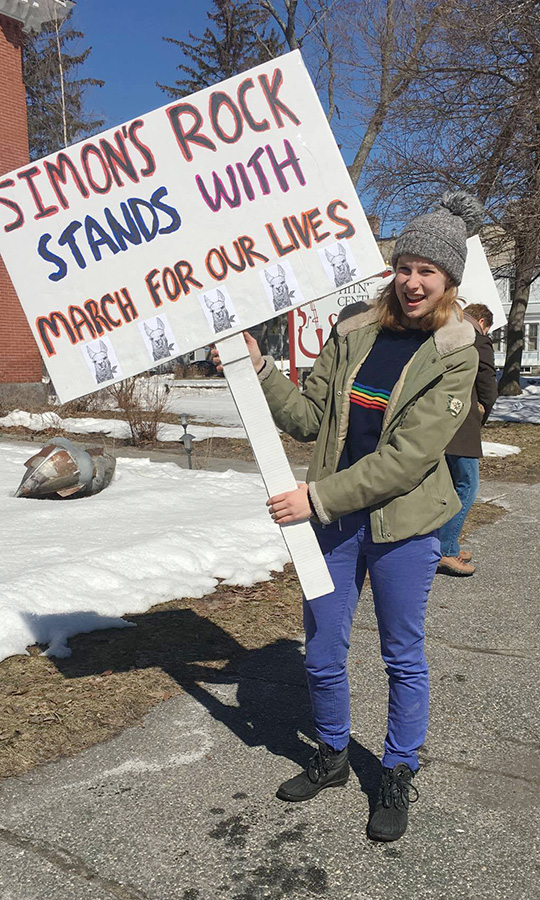 Zoe Nadig '16 joined Rockers to demonstrate during a national movement rallying youth to speak out and take action against gun violence. This sparked a new movement by March for Our Lives to call on local and national leaders to lower the voting age.